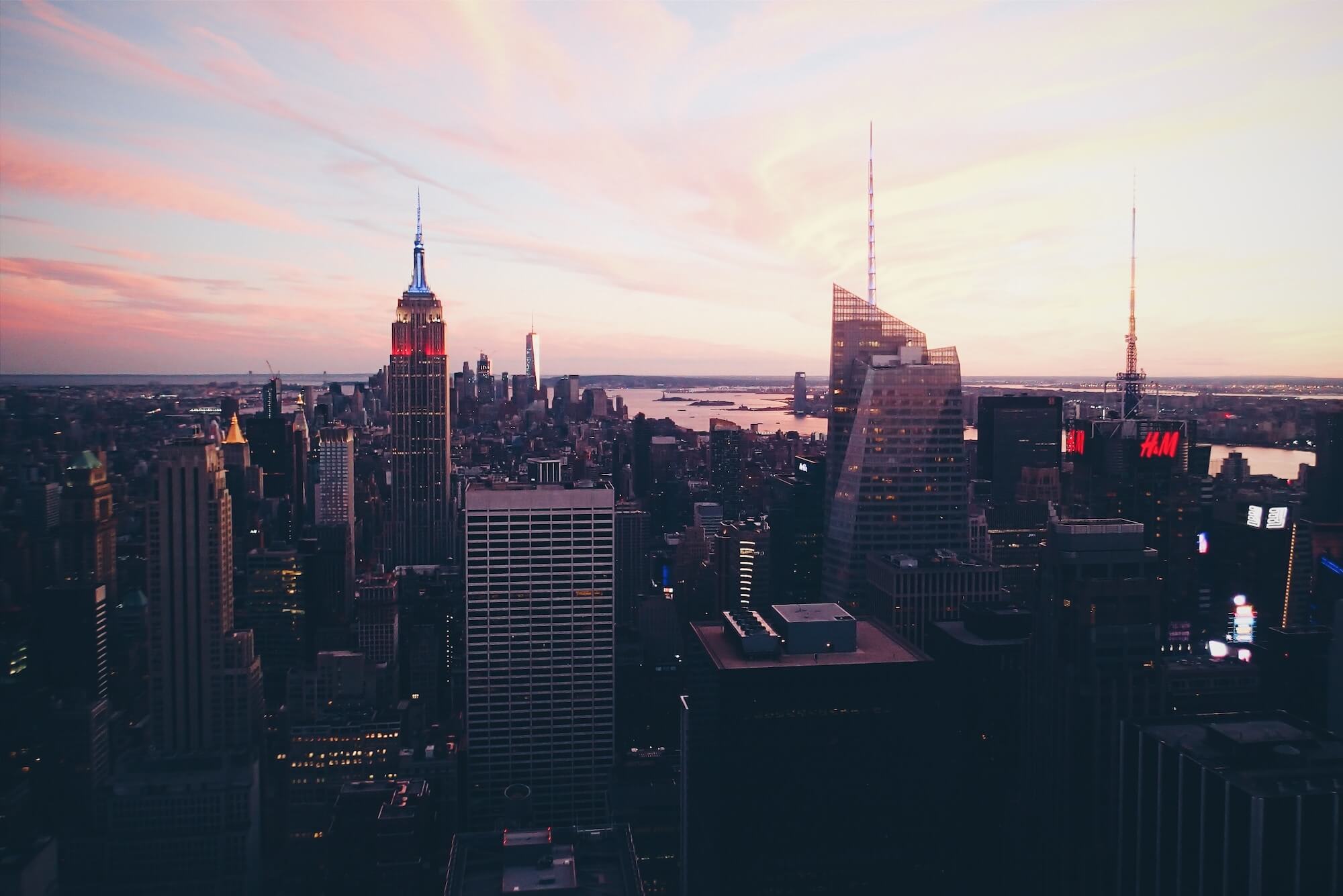 Thinking of scheduling a professional cleaning at your NYC home or apartment? If so, then you'll find that there is no shortage of cleaning companies serving The Big Apple. How can you narrow down your options and determine which service is best for you?
We've taken some of the guesswork out of choosing a professional cleaning service by hand-picking four of the best apartment cleaning services in NYC. We've also provided you with some insight into the various pros and cons of hiring an apartment cleaning company, as well as some things to look for as you choose.
We hope you'll find this guide useful as you navigate your way to the best apartment cleaning service to suit your needs, budget, and lifestyle.
Best Apartment Cleaning Services in NYC
If you're feeling overwhelmed by the number of apartment cleaning services available to you, we recommend starting with this list. These are the overall best-rated and most recommended cleaning services in all of New York City, so they're certainly worth checking out.
1. Cleaning Exec
Offering both home and office cleaning, Cleaning Exec is known for their convenient availability, with cleaning services offered seven days a week. They also bring along all their own cleaning supplies, though their professional cleaners are happy to use any specific products you may already have at home. Cleaning Exec also offers both one-time and recurring services, so if you're looking to have cleaning done weekly, bi-weekly, or even monthly, this is a great option to consider.
2. Maid Sailors
Known for their transparent pricing and convenient scheduling, Maid Sailors offers an extensive range of cleaning services to suit your needs. Whether you simply need a one-time cleaning or are looking for a recurring service, their professional maids are here to assist you. They also bring all their own cleaning supplies (and offer green cleaning at no additional charge to you!) and offer a 100% satisfaction guarantee, so you can book with confidence. All their cleaners are certified, bonded, and insured for even more peace of mind. Interested in the service?
3. homecleaning.nyc
If you're looking for an apartment cleaning services that offer competitive pricing and convenient appointment scheduling, be sure to check out home cleaning nyc (homecleaning.nyc). This company makes it easy to request your appointment online in as little as 60 seconds and offers a wide range of cleaning services. This includes one-time cleaning, recurring cleaning, and even deep-cleaning. home cleaning nyc is also one of just a handful of cleaning companies in the area that offers organization and laundry services as well.
4. Planet Maids
When you're in need of apartment cleaning with short notice, Planet Maids has you covered. They offer same-day appointments to get your home sparkling clean for that impromptu house guest or that after-work gathering that snuck up on you. All of Planet Maids' cleaning professionals are bonded and insured for your peace of mind, and you can always expect an exceptional level of service. Their maids will also bring everything needed to clean your space, including disinfectants that kill 99% of common viruses and bacteria.
Advantages of Using Apartment Cleaning Services in NYC
Still not 100% sold on the idea of hiring an apartment cleaning service? Take some time to consider these benefits of having your own maid service and how they could improve your life.
Save Time and Hassle
If you're like a lot of New Yorkers, your time is limited enough as it is. You may find that you simply don't have time to clean your apartment as often (or as thoroughly) as you like. And even when you do make the time to clean your living space, you may feel like you're having to sacrifice time doing things you actually enjoy, such as spending time with loved ones or dabbling in a favorite hobby.
By hiring a professional cleaning service, you can save yourself the time and hassle of cleaning your apartment. At the same time, you can enjoy all the benefits of a clean apartment. And when you really sit down and think about the value of your time, you may find that the cost of hiring a maid is more than worth it!
Get Your Cleaning Done Right
What's the best product for cleaning a shower? What about your tile floors? If you've ever questioned your cleaning methods or wondered if you were using the right products when cleaning your apartment, you could probably benefit from using a professional cleaning service.
When you hire a cleaning service, you can enjoy the peace of mind in knowing that the person cleaning your space is highly experienced and knows exactly which products and methods are most effective. The end result? Your cleaning is done correctly the first time around and your home is sparkling clean.
Take Pride in Your Home
When was the last time you avoided inviting somebody to your home because you knew it had been a while since you cleaned? Stop missing out on social gatherings; hiring a professional maid service means you get to enjoy a clean home that you can feel proud to show off. Meanwhile, you don't have to lift a finger. Entertain with confidence and take pride in your living space once again!
Get Rid of Germs and Bacteria
If you're not cleaning your apartment as often as you'd like, you may be more readily exposed to germs and other unwanted bacteria that could make you (or others living under your roof) sick. Get rid of germs and bacteria with a regular cleaning service; you may even find that you encounter fewer sick days as a result.
Potential Drawbacks of Using Apartment Cleaning Services in NYC
Of course, there are always potential drawbacks to consider if you're thinking about hiring an apartment cleaning service in NYC. Ultimately, you'll want to weigh the benefits and potential drawbacks to determine whether hiring a cleaning company is truly the best choice for you.
Costs You More Money
While hiring a Manhattan cleaning service or Brooklyn maid service does save you time, it's true that hiring a maid will cost you some hard-earned money. If you're on a tight budget, it can be difficult to justify the cost of hiring out a service that you can "technically" do yourself.
Possible Scheduling Challenges
Not all cleaning companies in NYC are available for scheduled cleanings at the most convenient times. This may be especially true if you work odd hours or need to have your place cleaned over the weekend as opposed to during the week. In these situations, you may have a hard time working around a cleaning company's hours.
However, there are some cleaning companies (like the ones referenced in our list above!) that offer scheduling seven days a week, including evening hours for your convenience.
Some Services May Not Be Included
Cleaning companies can also vary greatly in the services they offer. For example, one cleaning company may specialize in recurring apartment cleanings, whereas others may do more commercial/office cleaning. Furthermore, some companies may offer additional services (such as deep cleaning, Airbnb cleaning or move-in/move-out cleaning), whereas others may not. As a result, you may have a hard time finding a company that offers the exact service(s) you need.
How to Choose the Best NYC Apartment Cleaning Service
Now that you've considered the pros and cons of hiring an apartment cleaning service in NYC, are you ready to give it a try? Don't forget to check out some of the top-rated companies on our list. As you shop around, there are some other considerations you may want to keep in mind to help you make a confident choice.
Ensure They're Insured
Never assume that a company you're hiring is insured; ask for proof. Any reputable cleaning company will be happy to provide you with proof of liability insurance for your peace of mind. This type of coverage is not only designed to protect you but the company servicing your home as well.
For example, a liability policy will provide you with a reimbursement if your maid accidentally breaks or damages your belongings while cleaning. On the other hand, if your cleaning professional is injured on your property, this insurance policy can protect you from liability costs.
Insist on Vetting
Whether you'll be home while your cleaning service is being performed or not, hiring cleaners who are background checked is a must. Always find out whether a cleaning company you're considering vets their cleaners before you hire. Knowing that they have been background screened can give you more peace of mind when it comes time to allow them to enter your home.
Inquire About Services
Remember, not all cleaning companies offer the same services. With that in mind, you'll want to find out exactly which services are offered by your prospective cleaning company before you make a choice. This is especially important if you're looking to have something less common, such as window cleaning or even laundry service, done.
Be aware that is it not uncommon for cleaning companies to charge extra for some services, such as cleaning inside cabinets/drawers, dusting ceiling fans, and folding laundry.
Request a Quote
Nobody wants to spend more than they need to on apartment cleaning services in NYC. This is why it's important to find a cleaning company that offers competitive and transparent pricing. Ideally, you'll be able to find out exactly how much your cleaning service will cost by simply answering a few simple questions about your apartment, such as how many bathrooms/bedrooms it has and how many square feet your living space is.
From there, you should be able to receive a quote for your cleaning services so you aren't surprised by the total after the work is done. This can also help you shop around for the best price, although it is worth noting that you generally get what you pay for when it comes to apartment cleaning in NYC.
If you're looking to save more money on your apartment cleaning services, there are usually ways to take advantage of special savings and additional discounts. For example, many cleaning companies offer a certain dollar amount off your first service. From there, you may be able to save money on future services by signing up for a mailing list or even signing up for a recurring service.
What About Scheduling?
If you need to schedule a cleaning service outside of "typical" 9-5 business hours during the week, you may need to shop around a bit for a cleaning company that can accommodate you. The same goes if you need a same-day appointment, as this is not something offered by all cleaning companies.
Be sure to find out ahead of time what kind of scheduling a prospective cleaning company has available. Keep in mind that just because a cleaning company has business hours seven days a week, this doesn't necessarily mean they are available for cleaning appointments seven days a week. Be sure to find out exactly which days and hours appointment times are available so you can determine whether this will work with your schedule.
If your busy lifestyle makes scheduling difficult, you might also want to look for a cleaning company that will come and clean your space while you're not home. This isn't offered by all cleaning services, but it is becoming increasingly common.
Check Out Reviews
Last but not least, always take time to read reviews and/or testimonials for a cleaning service in NYC before you hire them. Ideally, these reviews will be on an impartial, third-party website for greater authenticity. Reading reviews can be a great way to get a better feel for what type of experience previous clients have had with a particular cleaning company. It also never hurts to ask for a list of references, especially if you're looking to hire an independent cleaning professional or a company that doesn't yet have an established reputation in your neighborhood.
The Bottom Line on NYC Apartment Cleaning Services
As you can see, there's a lot to think about when you're hiring an apartment cleaning service in NYC. From making sure the company offers the specific cleaning services you need to finding a company that suits your schedule and budget, finding the right professional will take some time and research on your behalf.
Still, with a little foresight and investigation, you can find the best cleaning service for your NYC apartment. From there, you can enjoy coming home to a clean living space after a long day without having to lift a finger. Welcome to the good life!