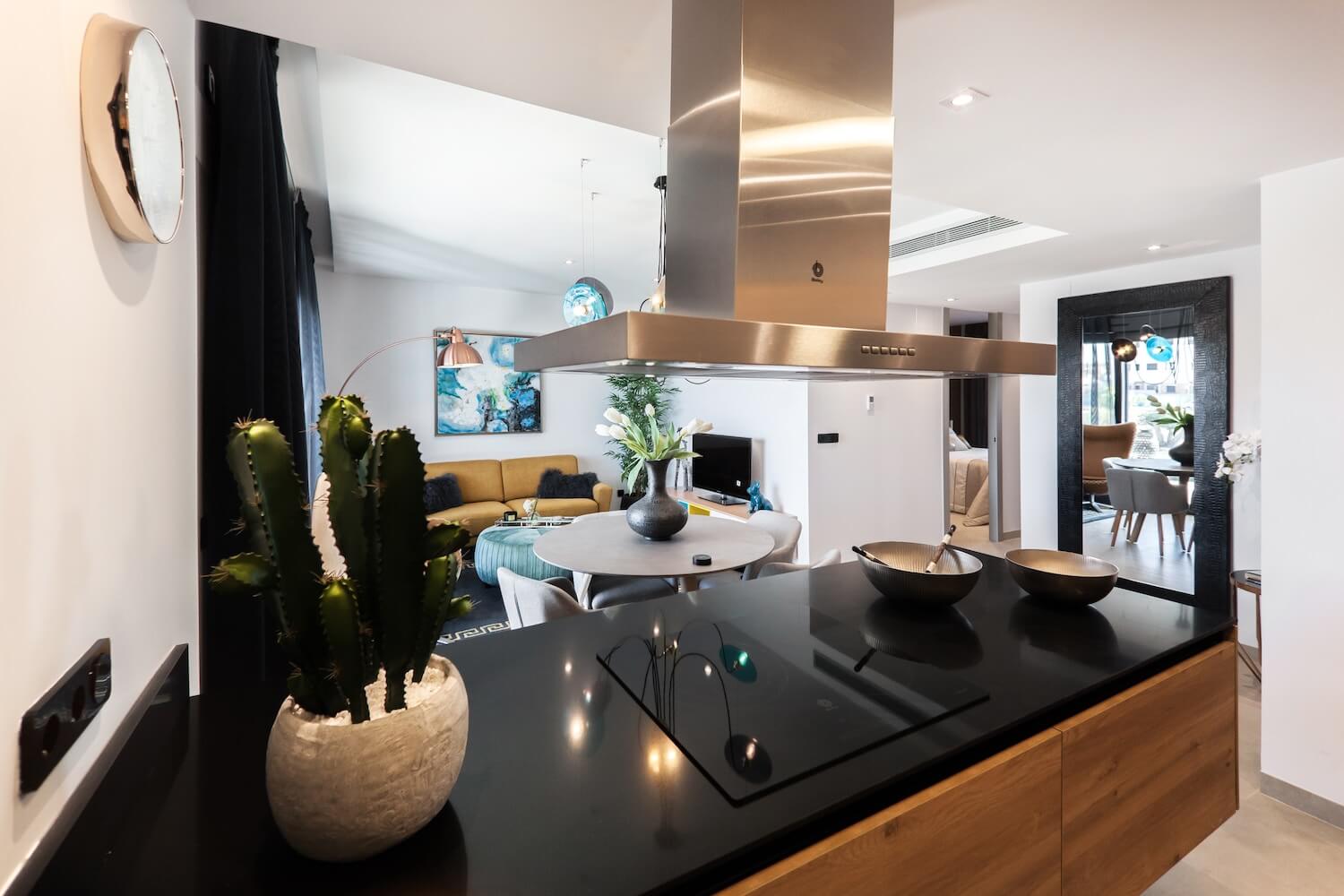 If you're thinking of hiring an apartment cleaning service, then you're making a great decision. When you're short on time, hiring a professional service to clean your apartment is a real time saver – and there's nothing quite as enjoyable as coming back to a perfectly tidied apartment. In this guide, we're going to highlight some of the key benefits you'll experience when you hire a cleaning service, and we'll also share some useful tips that'll help you find the perfect service for you.
By the time you've finished reading this guide, you'll have a thorough understanding of the benefits offered by these cleaning services, and you'll be raring to get on the phone and book a consultation. With this in mind, let's get straight to it.
The Benefits
First of all, it's well worth taking a closer look at some of the main benefits associated with hiring an apartment cleaning service – because there's certainly many to choose from.
Perhaps the biggest benefit of hiring a cleaning service is that you'll always have a clean apartment to come home to – which gives you fantastic peace of mind and comfort whenever you want to come home, kick back, and simply relax. Of course, this also saves you a lot of time – which is the time you can better spend on things that are more enjoyable. When you've been working hard all day, it's never very fun to come home to a variety of chores – and having your spare time become more available is certainly a priceless pleasure to enjoy.
Additionally, you can rest assured that a professional apartment cleaning service will have the skills and experience to do a fantastically thorough job – and it'll often be more thorough that you would have even attempted to do yourself! With the help of the latest cleaning technology, combined with industrial-grade cleaning equipment – it's safe to say that a professional service will give you the kind of results you will be more than happy to pay for.
It's also worth noting that virtually every cleaning service has a strict hiring system in place, and they take their time to provide extensive training to all of their employees. Ultimately, this means that if you choose the right company, you shouldn't have any problems to worry about – and you can have faith that the staff will do a perfect job every time.
The Tasks
So what kind of work can you expect a cleaning service to perform in your home? To start with, most cleaners will begin by vacuuming each of your rooms – which will quickly gather up all of the dust, dirt, and general debris that may be lurking in your carpets. If you don't have the time to vacuum regularly, then you'll be surprised by how much of a difference this step will make all by itself.
Next, your cleaner is likely to dust the other surfaces which aren't accessible by a vacuum cleaner. In particular, this can include shelves, windowsills, ledges, ceiling fans, and even decorative items. It can be shocking to discover how much dust can gather in these areas, and you'll certainly appreciate how clean and tidy your apartment feels once the dusting has been completed. Another thing on your cleaners 'to do' list will be to remove the trash from your home. You can also expect them to make use of any recycling facilities you may have.
Once these basic cleaning tasks have been performed, it will be time to move on to the more general household maintenance stage. During this process, you can expect a cleaner to change your bedsheets – and it's certainly delightful to come home to freshly changed sheets – especially when you didn't have to do the hard work yourself!
If it's been arranged in the cleaning contract, it's also likely that your cleaner may perform additional cleaning tasks, such as cleaning windows, mirrors, and doors. These items can gather a significant about of dirt and grime – but it's also a task that few homeowners find the time to do on a regular basis – especially if you're holding down a busy and demanding job throughout the day. Fortunately, your cleaner will carry a range of equipment and cleaning products that'll make light work of your dirty windows, and you'll be thrilled to see the results.
Another important task will be cleaning the unpleasant elements of your household, such as cleaning out a grimy oven (which is likely to be suffering from burnt-on food that can often cause foul odors). Also, your bathrooms will be thoroughly cleaned, including your shower equipment, toilets, sinks, and faucets.
Overall, it's clear to see that a skilled cleaning service will perform a whole host of important cleaning jobs, and you'll soon discover how convenient it can be to 'outsource' all of these tasks to the professionals, leaving you free to rest and relax whenever you're in your apartment.
Tips For Hiring A Cleaning Service
So now that you're fully aware of all the benefits associated with hiring a professional cleaning service, along with the most common tasks they're likely to perform, it's worth taking a closer look at some tips for hiring the right service. Ultimately, it will be up to you to perform the necessary due diligence and hire a respectable company that won't let you down. With this in mind, let's take a look at the important hiring tips we have for you.
Tip 1 – Interview more than one company
When you're in a hurry to hire a professional cleaning service, it can be all too easy to settle for the very first service you come across. However, this isn't always a good idea – simply because you have nothing to compare the service to. In general, it's wise to approach some of the larger cleaning service chains if you're looking for a dependable service at an affordable price.
But equally, there's no harm in checking out some of the smaller providers, because they can often give you a more personal touch. Of course, when you hire a bigger company, it's likely that your cleaner may work on rotation – whereas hiring a smaller company can allow you to build more of a familiar working relationship with one person. Each option has its pros and cons, so deciding between the two options will be up to you.
Tip 2 – Be clear on the pricing
There's nothing worse than being lumped with a bill that's significantly larger than you had expected – especially when it's your fault for not asking to begin with. Keeping this in mind, it's certainly wise to be as explicit as possible when it comes to pricing, and make sure the company gives you a clear quote which covers everything you're likely to pay.
A professional company should have no problem with begin clear and upfront about their pricing structure – and it goes without saying that you should run a mile if you come across a company who is trying to install hidden fees into their service.
Tip 3 – Inform, the company about any household pets
In most cases, the cleaning company will ask you about any pets that may live in your home – but there's no harm in letting them know early on, especially if you have any rare or peculiar pet that could trigger a phobia with the cleaning staff. While this may seem like an unusual tip, you'd be surprised to learn how important this can be.
Tip 4 – Ensure the cleaning company is licensed and insured
It's of paramount importance to make sure anyone who will be cleaning your apartment is fully licensed and insured. Some states will require licensing, and it's wise to ensure the company complies with all state laws to ensure you're protected at all times.
What's more, having adequate liability insurance in place is an absolute must, because there's always the risk of breakages. Additionally, it's important to ensure the staff has personal injury insurance, because if they were to injure themselves on your property, there's a risk that you may be held accountable. While these situations are highly rare, it can often turn into a nightmare scenario if you're not careful to protect yourself.
Tip 5 – Arrange a suitable schedule
A key part of hiring an apartment cleaning service is defining a specific schedule for when your apartment is going to be cleaned. If you're rarely at home in your apartment, then it's likely that you won't need the service to be too regular. In this scenario, you may only need the cleaner to visit every month.
However, if you have a few people living in your apartment, you may be more comfortable with a bi-weekly service – and this is certainly a common choice for many. Finally, if your apartment needs regular cleaning, there's no harm in opting for a weekly service to keep on top of the most frequent cleaning tasks. Of course, having a more frequent cleaning session will often be quite cost-effective – because it means the hours spent in your apartment will be fewer overall.
Tip 6 – Ask about the cleaning products used
Each company is likely to have a different policy in regards to the cleaning products they use, and it's certainly wise to ask a few questions about this before you pick any company – especially if you may have any specific allergies to certain products.
A common feature is to have only eco-friendly products used, and this can be advantageous to some. Equally, you'll want to make sure that the staff is aware of any quirks that exist when it comes to cleaning your apartment. For example, if you have marble flooring, it's important for your staff to know that using white vinegar will quickly cause damage to a marble surface.
Fortunately, if you're hiring a professional company with a good reputation, then you can expect the staff to be fully trained and well aware of which products are most suitable for each task.
General Advice
Finally, we have some important advice for beginners who may not have hired a professional apartment cleaning service before.
1 – Do not clean your apartment before your cleaner arrives!
It's natural to feel like you may be judged by your cleaner, and this impulse often leads people to clean their apartments before the cleaning staff even arrives! While this behavior may seem self-defeating – especially when you're paying good money to hire a professional to do the job for you – it's a surprisingly common behavior.
However, it's important to realize that your cleaner isn't going to judge you on the state of your apartment, and you can virtually guarantee that yours won't be the worst they've seen! Ultimately, it's best to let the professionals do the job you've paid them to do for you.
2 – Put away your important items
While you don't want to clean your entire apartment before the cleaning staff arrives, it can still be wise to put away certain important items – just to ensure they aren't put away in the wrong location. Of course, you may want to lock away any valuables and similar items, such as cash. Most professional cleaning staff wouldn't even dream of rifling through your precious items, but there's certainly no harm in keeping your most prized possessions locked away for safekeeping.
Overall, it's easy to say that hiring a professional apartment cleaning service is a fantastic solution for anyone who wants to enjoy the pleasure of returning to a clean and tidy apartment every day. These days, there's a wide variety of top-quality cleaning services available, so there's no reason to force yourself to complete these tiresome chores when you can simply outsource the work to a professional who will be more than happy to keep your apartment in fantastic shape.
Now that you've finished reading this guide, you should have a good idea of what the main benefits are to hiring a professional cleaning service, and you're also familiar with the key tasks they will be performing for you. Finally, we've shown you several crucial tips to keep in mind whenever you're planning to hire one of these services – so there's now nothing holding you back from making that all-important phone call and booking an initial consultation.