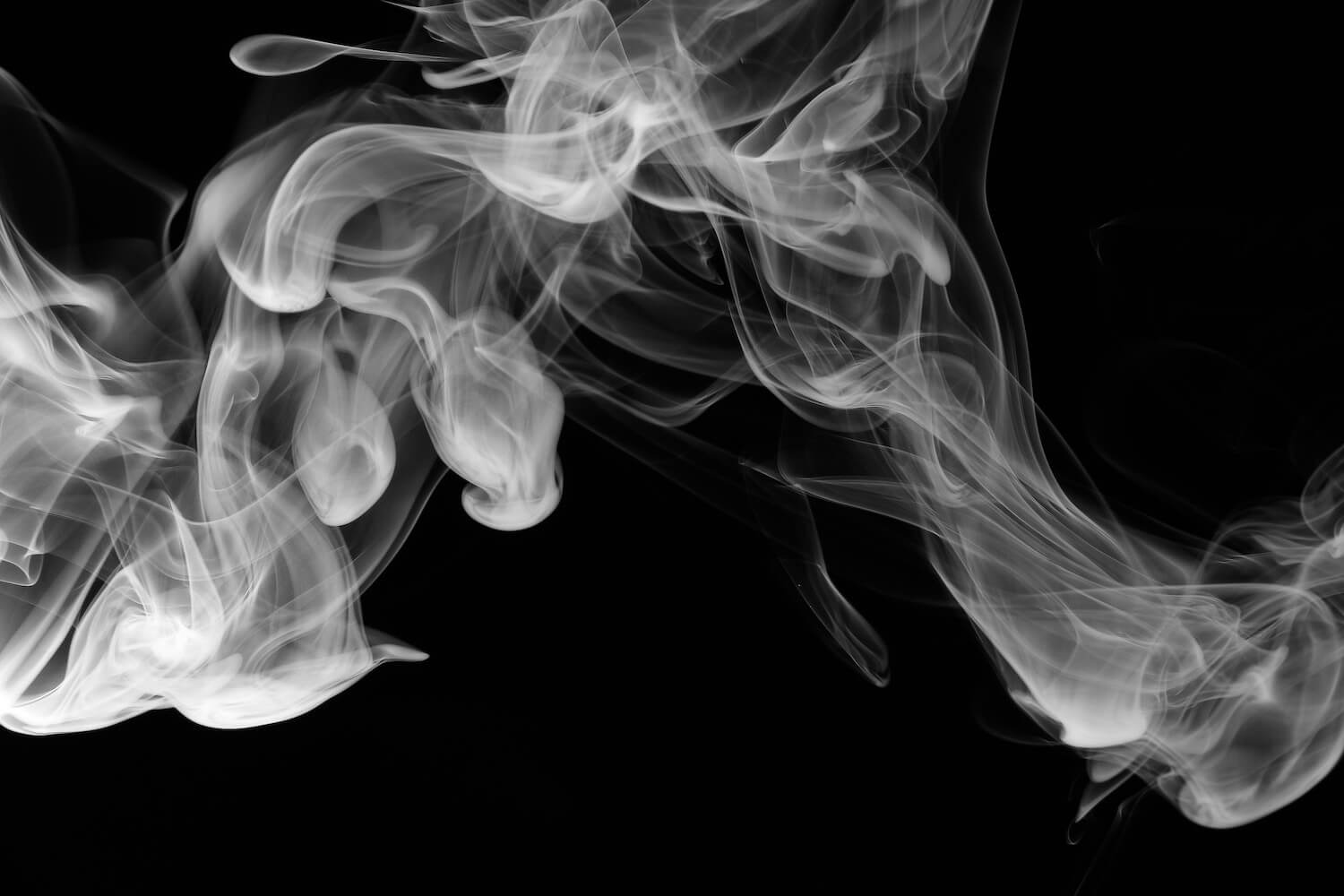 It could be you love smoking cigarettes while seated at your favorite couch as you watch your favorite show, or maybe it could be you just moved into a new house and the previous owner was a heavy smoker, either way, the smell of cigarette in a house is something to reckon with. Cigarette smoke is something that you can't get rid off that easily.
Unless all your guests are smokers, it can feel quite embarrassing having guests coming over when smoke smell thoroughly engulfs your home. There is an endless array of solutions of solving this kind of a menace. These solutions range from avoiding smoking inside your house to smoking near a window. Still, the smoke smell can persist. Here are some great methods to completely get rid of that annoying smoke smell.
 Start With The Fabric
As cigarette smoke rises up it diffuses with air and finds its way to any fabric in your house. It settles on curtains and even on your clothes and books. Even when you are not smoking, you can be sure that your house will have that nauseating cigarette smoke smell. It gets worse when you open your window and the wind blows your curtains. The smoke smell then becomes increasingly notable. The best way to deal with this is by washing your curtains and clothes with detergents. Hand wash or machine wash either can do the trick just perfectly. But just to be sure, check on the fabric for the washing guidelines given.
Mirrors and Glasses Do Attract Smoke
Virtually everything in your house attracts the smoke and that's why your house will ooze smell of smoke every time. A thin residue of smoke is left behind on the glasses and mirrors. The residue is too thin to be seen. On a typical sunny day, the thin film of residues gets heated up making your room smell smoke. If you often smoke while your windows are closed then you can be sure your glasses have attracted a lot of smoke residue. To rectify this, spray the glasses and mirrors with white vinegar. Using a paper towel, gently wipe the glasses and mirrors.
Work on Your Carpet Too
Getting rid of smoke smell in a house isn't a one process kind of thing. It takes several processes and activities to make your house have an inviting fragrance. Carpets do absorb smoke smell as well and if you have a carpet then you should clean it regularly. If by mistake cigarette ash falls on the carpet, it will absorb the odor thus changing the smell in your house. You need to have your carpet cleaned and you can opt to have it taken to professional carpet cleaners or clean it yourself. During carpet cleaning, remember to use the right detergents.
Walls and Ceilings
Smoke is not visible but it will find its way and settle on just anything. It settles as a thin residue film and this film is actually responsible for the smoke smell in your house. Deal with smoke residue that has settled on walls and ceilings using paint. If you are willing to spend a few cash here and there, you may consider the option of repainting the walls and ceilings. A new paint mixed with sealing primer will cover the old paint thus keeping the smoke smell covered. Alternatively, you can use cleaning detergents that contain ammonia. However, it's advisable to try these cleaning products on small areas to test the impact they will have on your wall.
Install an Air Purifier
Air purifiers work exceedingly wonderful when it comes to getting rid of the smoke smell or even dust smell in your house. These devices get rid of any contaminant that may be lingering in the air. When you install such a device in your house you can rest assured that even after a smoking session in your house, you won't have to feel bothered by the smoke smell. This technique when integrated with the other methods discussed herein will work exemplary very good. With this device, you can very happily kiss constant smoke smell goodbye. However, remember to check the manual guidelines when you purchase this device.
Empty The Ashtray
Ashtrays and cigarette leftover pieces should never be left to stay in the house for lengthy periods. Ashtrays and cigarette pieces are heavy contributors as to why your house may be smelling cigarette smoke. It is very advisable to empty and clean your ashtray immediately after a smoking session. It's also recommended to wash clean the ashtray after emptying its content. This is because the smoke smell will still remain in the ashtray hence your house will still have that smoke smell.
White Vinegar
White vinegar produces excellent results when you want to eliminate bad odor in your house. White vinegar doesn't really have a great scent but it eliminates the bad odor that lingers in your house.  Put white vinegar in a bowl and leave it in the room for a few hours. You will be able to notice a great deal of difference afterward. One advantage of using white vinegar is that its scent doesn't linger behind even after taking the bowl out.
Wipe All Surfaces
Smoke residues will settle even on hard surfaces such as the floor or even on the tables. Surfaces of the table end up smelling cigarette even when there is no cigarette or ashtray on the table surface. Use ammonia or white vinegar to thoroughly clean surfaces of tables or even drawers.
These tips work great when they are integrated together. Prevention will always be better than cure, smoking outside will save you some troubles; however, everyone has their preferences. Nevertheless, always ensure your house is properly ventilated. This will not only get rid of smoke smell in your house but also eliminate other bad odors that may fill your room. These tips are easy to implement and if you put dedication and determination you can be sure that you will reap very good results.