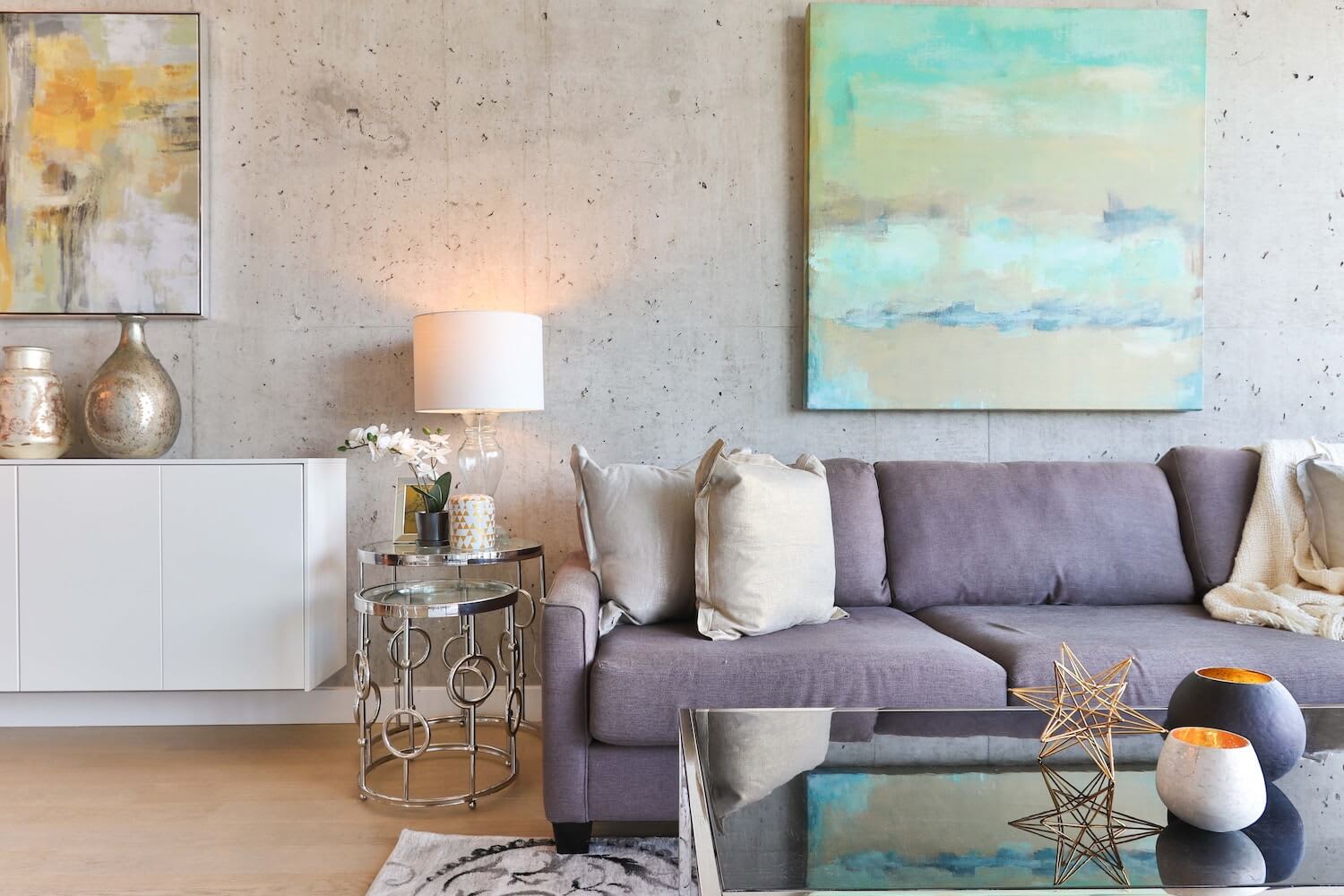 Just as the name suggests, the living room is a place where you spend your most time relaxing or watching a movie. It is also an area where your guests see first immediately they enter your home hence the living room should be a center of attraction to both you and the outsiders. Here are some creative ideas which you can try out for your living room to have a lively look.
1. Get Bright Colored Curtains
First and foremost, you should have curtains that enhance the brightness of the room to compliment on both the natural light and the bulb lights. You may choose to have floral sheers without any heavy curtain or have a floral sheer and a plain bright colored heavy curtain which you can draw during the day.
One big portrait at the center of the wall in your living room is the best idea ever as it becomes the focal point of almost everything. Get an eye-catching portrait. If you do not have any idea of a portrait that would best suit your living room, you could get some advice from the store. Make sure one of your couch faces the portrait so that you could also enjoy the view as you are relaxing.
2. Get a Large Sofa
Have a sizeable sofa, one that is not too big or too small, depending with your room size.  You can have it leaning on a wall that faces your main wall or put it at the center of your living room. Get a colorful sofa but be sure that the color matches everything surrounding it. Do not have the same colors in your living room to avoid monotony. You can choose two or three colors that blend well together and play around with them to create a perfect balance.
3. Table Design
Get a glass table and make sure it's thick enough to hold one or two ceramic decorations on it. You could also put a single flower vase on top. However, if you have kids around, it is better that you get a wooden table instead just to avoid incidences like falling on the table as your kids are laying around. Place the table in front of your sofa but not too close.
3. Go for TV Mounting
For your living room not to seem so overcrowded, you could opt for a T.V mount instead. It should be mounted right in front of your couch where everyone can have a view of it. Do not have it too high or too low to avoid straining your neck. Get an expert to do that for you just to be sure that it is safely secured on the mounts.
If you are a fan of fireplaces and your living room does not have one, you can create one for yourself of course by the help of an interior designer. You could have it just slightly on one side of your room. It doesn't necessarily have to be at the center since you will have your television there. If you are not a T.V fun then the center of your house will be okay for you. Do not leave your fireplace bare. Decorate it with either photo of you and your family on top or some flower vase which would also look good.
4. Create a Formal Sitting Area
If your space allows, you could seclude an area like maybe just behind your couch and place single couches or seats and a small table at the center just for you and your friends to enjoy a good conversation. A vintage design of this would blend really well with your room. You could get a stand containing a few books to read or a bookshelf and make that place a meeting point for you and your book club members.
5. Seclude a Playing Pen for Your Baby
Your baby or toddler shouldn't have to stay locked up in her room while playing. You can have a small area in your living room and have baby-friendly decorations, a rocking horse or whatever your kid loves just for her to feel like part of the family. Put up a few photos that she likes on the wall that her area faces. Secure that pace with a small picket fence just for it to look like her own territory since kids love being territorial.
6. Get a Light Fixture
On your centerpieces like the portraits and photos, get some small bulbs and place them beneath or above those items just for emphasis. The lights should be a bit brighter than your main light to create that theatre theme. Opt to go for different colors of lights but make sure they blend well to avoid color clashing. Do not however put so many of those lights around the house as you will be overdoing it. Just focus on the main attractions in that room.
Chandeliers are not only limited to dining areas or the kitchen or the wide hallway to your living room. Having a big and elaborate one at the center point of your living room's ceiling will complement every single piece in your room. If your ceiling is too high, get a low hanging chandelier to avoid one having to look up very high just to see it. Get one that is a bit higher if your ceiling is low to avoid knocking your head over it as you go around your house.
The Bottom Line
These are a few ideas to help you bring your living room to life. Make sure you use your space wisely. Do not overcrowd it or leave it so bare and plain. Balance everything up from color to the size of your furniture and lighting. Before beginning to decorate, go for more options so that you can comfortably settle on the most suitable one for you and your family.