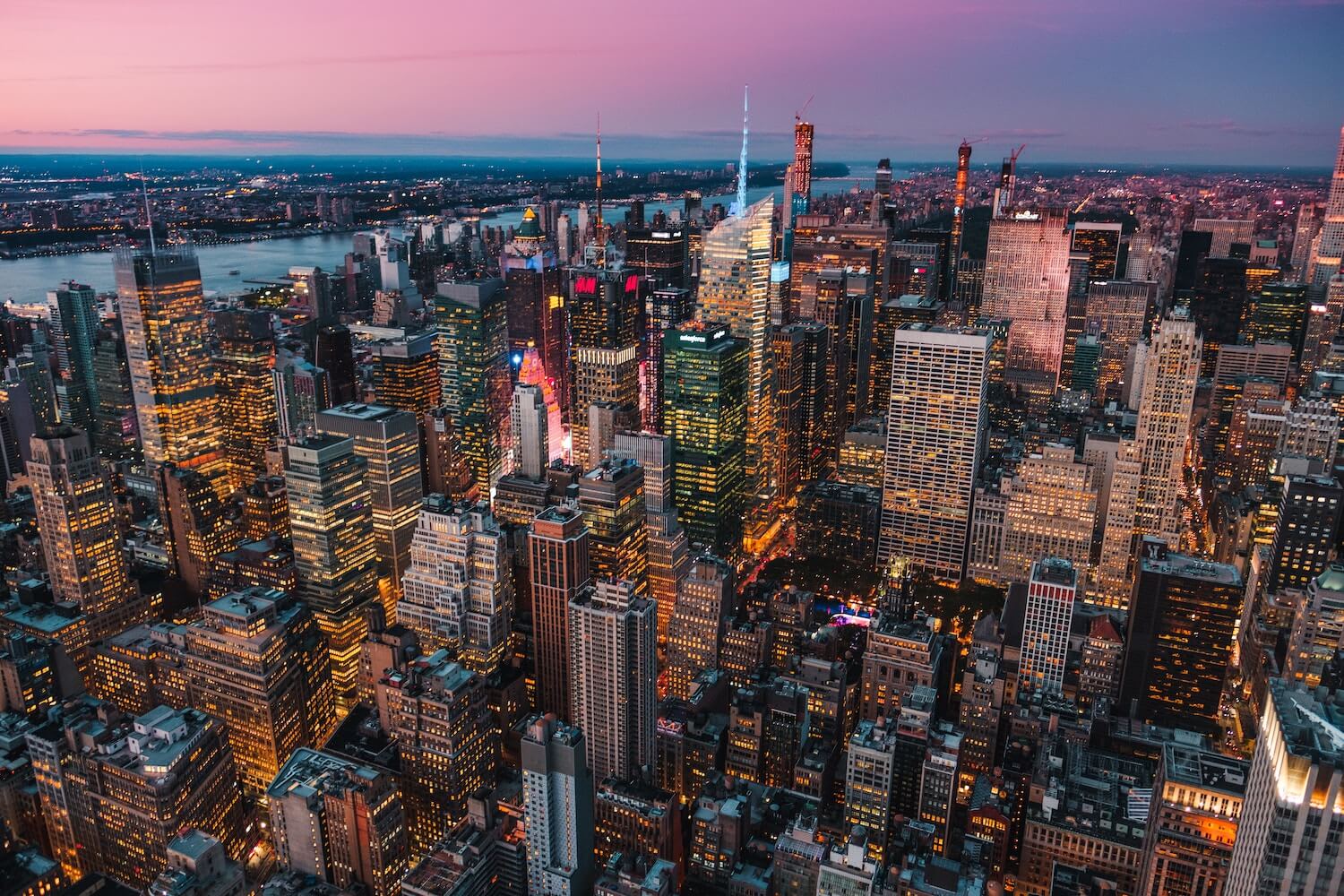 While many people dream of traveling overseas, others recognize that there are some fantastic places to visit in the United States. New York, in particular, boasts a variety of memorable landmarks and an incredible atmosphere that just cries out to visitors. Because there are so many interesting things to do, it can be difficult to narrow down the list of attractions. There are far too many to see in one trip alone; therefore, the information included here is just a guide to help you make the most of your journey. Some of your best experiences in the city may not be planned at all, but there are certain landmarks that you just should not miss.
1. Staten Island Ferry
Are the costs of your trip already adding up? Believe it or not, it is possible to enjoy New York without spending a dime. The Staten Island Ferry offers a FREE ride to passengers, taking them to southern Manhattan and northern Staten Island. The entire journey lasts nearly a half an hour and provides incredible views of the city skyline and the Statue of Liberty. It is open 24 hours a day, 365 days a year, and is considered by many to be a "can't miss" stop on their travels.
2. Times Square
Spend an afternoon touring Times Square, which is located in midtown Manhattan. You have likely seen Times Square depicted in movies and print, with its flashy billboards that stretch up into the sky. The area is packed with attractions, including restaurants, well-known stores like MAC, Sephora, and Levi's, and even Broadway shows. While it is certainly free to walk around the area, you may want to set aside a portion of your budget for this area. The food and shopping are just too good to pass up.
3. The Intrepid Sea, Air, & Space Museum
If you are interested in immersing yourself in culture while in the city, the Guggenheim Museum may come to mind. This is certainly an excellent option; the building itself is an architectural triumph, as it was designed by Frank Lloyd Wright. However, The Intrepid Sea, Air, & Space Museum is another excellent choice, albeit a little lesser-known. This family-friendly option features the Intrepid aircraft carrier, the Enterprise space shuttle, a submarine and several jets. The museum provides an interactive experience that helps visitors learn about American history and ingenuity.
4. The Empire State Building
Do you find yourself always looking up as you wander the streets of New York? The best way to see as much of the city as possible is to head over to the Empire State Building. Millions of people visit this attraction each year, and while the entire building is spectacular, make sure to check out the observatories on the 86th floor and the 102nd floor. A word of warning, however. Because this attraction is so popular, you may be facing long wait times. Get your tickets in advance to minimize the wait. If you are willing to spend a little more, you can also pay to head to the front of the line. Or, if you are wary about the Empire State Building altogether, go to the Top of the Rock Observation Deck instead. It's at Rockefeller Plaza and allows visitors to check out both Central Park and the Empire State Building.
5. Central Park
Central Park is 843 acres of lush greenery, set in the middle of the bustling city. It is a great place to unwind, have a picnic, catch a concert or take a walking tour. You don't even have to make any definite plans; just head over and see what is going on that day. If you would like a bit of guidance, consider downloading Central Park's app to help you.
If you are planning a trip soon, it would be wise to consider going to New York City. There are so many amazing landmarks to visit that your journey is sure to be memorable. Use the information above only as a guide to help you plan your visit; it is certainly not all-inclusive, and your individual interests may vary. However, one thing is sure; you really can't go wrong with any of the attractions.