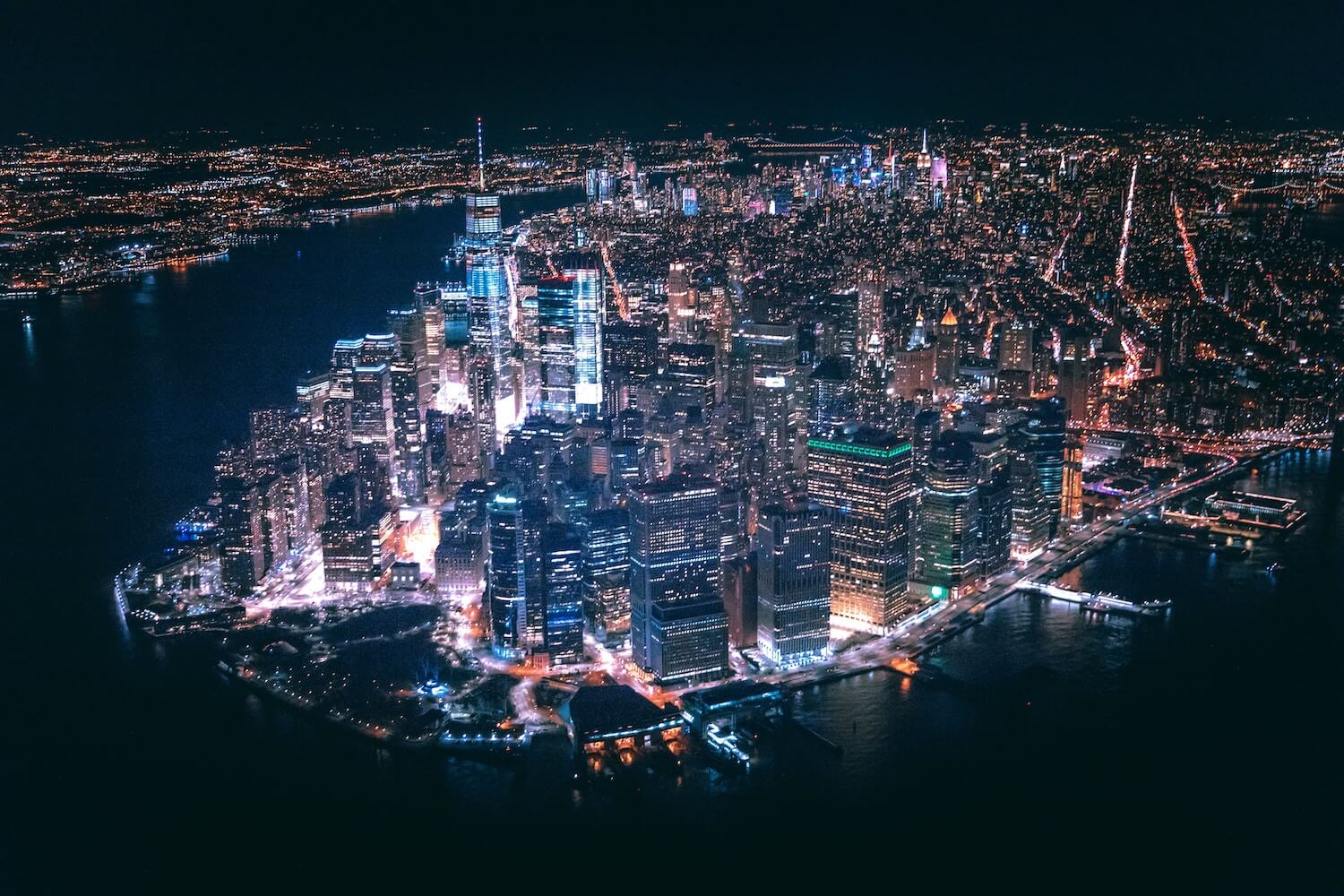 As one of the most wonderful and vibrant cities on the entire planet, New York certainly has a great deal to offer anyone. In this guide, we're going to take a closer look at some of the most incredible and breathtaking attractions in this city, so if you're planning to visit soon, you'll certainly have a wide variety of activities to indulge in and sights to see.
With this in mind, let's take a look at some of the unusual experiences New York can offer you.
Statue of Liberty
One of the things you can't afford to miss is the Statue of Liberty. This incredible sculpture has been the pride of the city for well over a century, and it still proudly stands on Liberty Island as a symbol of hope and wonder for everyone to see.
While everyone has seen this beautiful statue in photography or on TV, it's impossible to get a true sense of its incredible wonder until you've seen it in the flesh.
The opening hours to visit the statue are from 8:30 am to 4:00 pm, so it's a great place to visit in the morning or afternoon of your New York trip. If you're booking a simple three day trip to New York, then the Statue of Liberty is something that'll usually be high on the 'must-see' list.
Ultimately, your first visit to the statue is something you'll remember for a lifetime – and it's a real highlight for anyone to see.
Broadway
If you're looking for some incredible entertainment, then look no further than Broadway. This fantastic place is the ideal spot to take in a few shows, and regardless of what you see, you'll be blown away by the atmosphere.
A smart trick is to order your tickets online before you visit because this will allow you to avoid the long queues – and you'll also secure yourself a cheaper price! Once you've visited Broadway, you'll be itching to return year after year, and the experience is sure to be something that stays with you for a lifetime.
The Metropolitan Museum Of Art
If you love great works of art (and who doesn't?) then you'll certainly want to visit this famous museum in New York. While there's some incredible art in this venue, the admission price is surprisingly low – so it's the perfect solution for a frugal day in the city, thanks to the admission price being guided by suggested donations rather than compulsory fees.
Some of the highlights include the 360-degree panoramic painting of the Versailles Palace gardens, and you'll also be blown away by some of the classiest of touches – such as the pianist who happily plays classic music on the second-floor restaurant.
Of course, this museum is full of excellent and intriguing works of art – so you could easily spend an entire day here. If you're fan of museums, then this one is easily one of the best in the world – so it's something you'll want to give high priority to on your itinerary!
Central Park
For people who love to be in nature, you simply must visit Central Park. As one of the most famous landmarks in America, this park gives you a variety of activities to enjoy. Perhaps you'd like to rent a bicycle and take in the sights on two wheels, or even hire a horse and cart ride to travel around the park in style.
The peace and tranquility you'll feel in the park are difficult to surpass, and it's a beautiful place to get away from the hustle and bustle of the busy city for a few moments. There's also a certain romance to this location, so it's an excellent location for a romantic walk, hand in hand with your significant other.
The Bottom Line
To summarize, it's safe to say that visiting New York is an incredible experience that you'll remember for the rest of your life. As one of the busiest and most vibrant cities in the entire world, they're hundreds of fantastic attractions and points of interest to visit – far more than we can list here! But regardless of the sights, you choose to take in, there's nothing quite like the magic and wonder of New York to renew your zest for life.