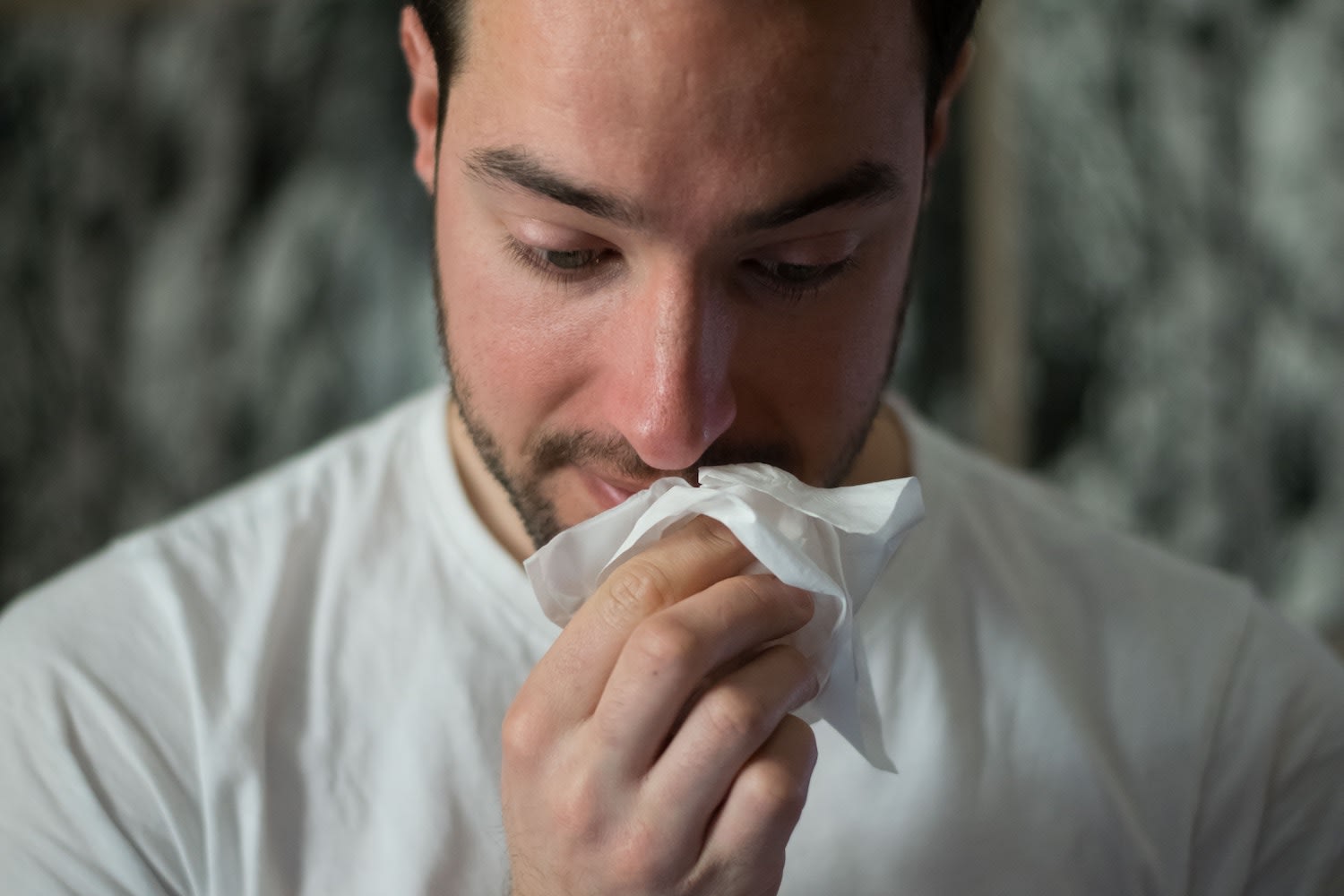 When you think about things that could make you sick, the first that come to mind are probably packed airplanes, escalator railings, grocery cart handles, doorknobs and the like. While those things can be full of germs and disease, there could be threats we don't even think about that are even worse, and, right in your own home.
From microscopic bacteria to hidden mold, dust mites and all sorts of toxins, it's important to be aware how your home may be putting you and your family's health at risk so that you can do something about it.
1. Hidden Mold
Mold is very common in homes and can grow anywhere indoors where there is moisture. It tends to build up quickly on drywall, wallpaper, and wood, as newer homes are sealed for energy efficiency and serves to lock in moisture which exacerbates its growth. According to the Centers For Disease Control, scientific research has linked indoor exposure to mold with upper respiratory tract symptoms, cough, and wheezing in otherwise healthy individuals. Asthma symptoms may worsen in those who suffer from the condition, and mold has also been linked to allergic reactions in one in every three people, and respiratory illness in children who are otherwise healthy.
If you notice a faint musty smell, any indications of discoloration, peeling or water leaks, or, you or someone in your family is frequently fighting off symptoms like dry eyes, sneezing, coughing or rashes, it's time to deal with the mold yourself or to call a professional into your home to check for mold.
2. Your Household Cleaning Products
Household cleaning products tend to be packed with chemicals, yet according to the EPA, just 7 percent of the top selling products for cleaning the home make that toxicity information available to the public. Ingredients in these common household items have been linked to asthma, reproductive disorders, hormone disruption, neurotoxicity, and even cancer. If you use them, the air in your home is likely to be more polluted than the air outdoors. While manufacturers argue that in small amounts, the toxic ingredients in their products aren't likely to cause any health problems, but when we're exposed to them on a regular basis, it adds the body's "toxic burden." That toxic burden refers to the number of chemicals stored in the body's tissues at any given time, and can eventually cause enough harm that it triggers a disease to develop.
Instead of using these hazardous items, look for natural alternatives like vinegar combined with water in a spray bottle. Baking soda is abrasive, so it makes a great natural scrubbing ingredient as well.
3. Can Opener
Most people open up a can with their can opener and then just stick it right back in the drawer. Over and over again, sometimes for months or even years. But according to NSF International, a nonprofit public health group which analyzed 14 common kitchen items for the presence of four different types of microorganisms in a 2103 study, it could be a gathering spot for salmonella and E. coli. Mold and yeast were also found on some can openers, which are known to cause problems in those with allergies. Before you put that can opener back in the draw, hand washes it in hot, soapy water, making sure all food residue is removed, or, run it through the dishwasher.
4. Kitchen Blender
If you don't clean out your blender after every use, you could be inviting all sorts of microorganisms into your body, including E. coli and salmonella. NSF International advises taking it apart after every use and thoroughly cleaning it before putting it away. That means disassembling the entire jar base and putting in the dishwasher or washing everything in hot, soapy water. The blender's gasket, which is a rubber seal at the base of most blenders, was found to be the third most germ-infested item in the home in its 2013 study.
5. Refrigerator Compartments
It makes sense that the refrigerator can harbor all sorts of germs, with decaying, moldy foods often kept inside. While you probably scrub it out occasionally, many miss the bins meant to hold meat and produce, which are the worst areas of all. They've been found to contain yeast, mold, listeria, E. coli, and salmonella. Regularly remove them and wash them out with hot, soapy water. If your sink isn't large enough, use the bathtub or a hose outside during the warmer months of the year.
6. Your Central Heating and/or Cooling System Vents
There are a few potential health hazards that come with central heating and cooling systems. According to the EPA, while a little bit of dust in the pipes is normal and typically harmless, sometimes mold and other potentially hazardous debris can build up, causing some serious health issues. If you become ill or are suffering from allergies suddenly for no apparent reason, this could be the problem. Experts say that if your pipes become contaminated, it's important to remove the offending debris as soon as possible. The EPA advises that anyone with mold covering more than 10-square-foot area contact a mold removal specialist.
Another issue related to central heating systems is that it can cause problems with the natural oil gland in your eyes, drying them out, which can result in eye infections or frequent coughing at night. Installing a humidifier can help.
7. Vacuum Cleaners
Does your vacuum have a HEPA filter? If not, it could be putting you at risk for a host of nasty bacteria and microbes that can sneak into your system, triggering allergies and negatively impacting your breathing. The dust from the vacuum also contains antibiotic-resistant genes that may result in lung damage over time. A HEPA-like filter doesn't do the trick, according to Jeff May, author of 'My House Is Killing Me!' as when you vacuum, the cleaner sucks in air and then filters the dust and expels the air, but if the filter isn't really collecting the dust, that means you're simply releasing particles into the air.
8. Plumbing Leaks
If you don't see any damage or sign of any other issues, you may think a little leak isn't a big deal, but it's not something you should ignore. Even if you don't see it, water damage, bacterial and mold growth can start to develop within just 48 hours from the time the leak begins. Moisture in the home has been associated with all sorts of health issues, and a damp house has been proven time and again to cause respiratory illnesses and many other concerns. The director of the Clean Air Program at Oklahoma's University of Tulsa, Dr. Richard Shaugnessy, has noted: "Moisture in homes has been identified again and again to be associated with respiratory problems and other detrimental health to people within homes. There's mold, there are bacteria, and the dampness is more conducive to having more pests in the home."
9. Carpets
Of course, there are times when our carpets are obviously dirty, it can happen so easily, but what about when that pricey, luxurious carpet looks spotless? If it's brand new, it's a major source of volatile organic compounds (VOCs), which may include highly toxic chemicals like formaldehyde, a well-known human carcinogen. It's been definitively linked to both throat and nose cancer and is known to cause chronic irritation of airways and the throat that can potentially lead to a dangerous infection, asthma, frequent nosebleeds and other respiratory problems, according to the U.S. government National Toxicology Program. Those risks are even higher in infants, the elderly and those who have a compromised immune system.
A carpet that's been in the home for any amount of time, even if it does appear flawless, is harboring dirt, dander, bacteria, and other irritants. When those irritants get into the air you breathe, they eventually enter your lungs and cause problems.  Once a carpet has accumulated irritants, it can lead to skin conditions, respiratory issues, and potential mold growth. Be sure to have it cleaned professionally on a regular basis, or consider removing it altogether.
There are more things that could be making you sick in your own home but the above are just some of the most common ones.