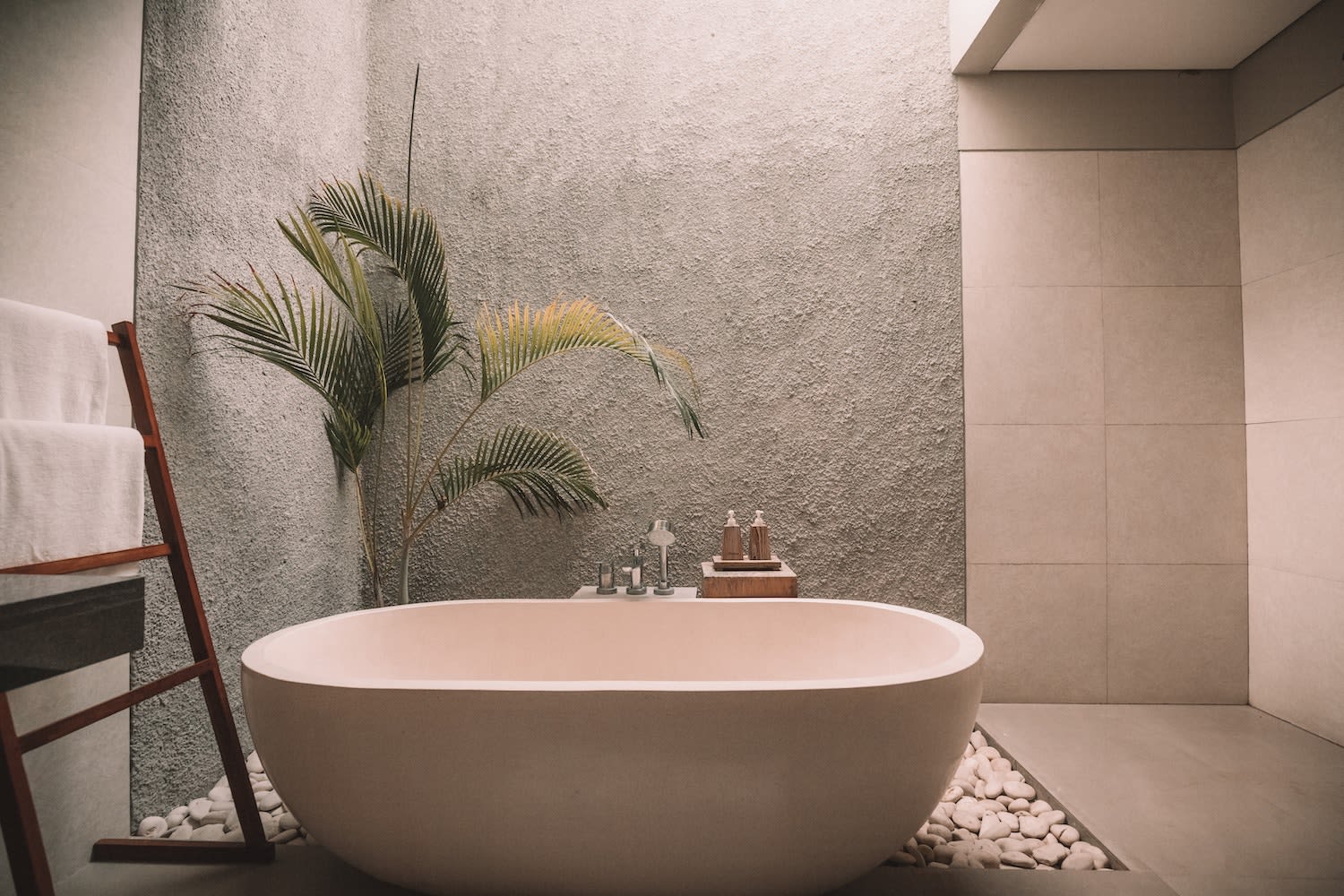 You can never get a second chance to make a first impression. Which is a pity that more often than not, the entrance is overlooked as a key design area. When in fact, that space is one of the most important rooms—in style perspective–in your home because it influences how your home is perceived by passers-by, as well as approaching guests. If you want to spice up your home by making the exterior a better representation of your interior, then read on, you are in the right place. Starting off on the right foot sets the perfect vibe and pace. Why would you own a house and not show it off? The entryway is your chance to make one hell of a home design statement and make your house stand out.
When we are talking about the entrance, there are some self-evident objectives that should be met—things like security, protection from weather, warm and inviting reception point. Yeah, it seems all complicated and daunting but if you get it right, it will be so worth it. You will wow anyone who looks at your house, which is every proud homeowner's dream. Your entrance should be intriguing and set the tone of one's feelings for what to come next as you walk to the house. Here are some tips that will get your guests' faces light up in glee because of the charm and charisma your entrance sends.
Gorgeous Lights
Illumination largely influences the atmosphere of your home. You can make your entryway more open and inviting by using lights. Therefore, according to your taste, you can pick a light fixture that makes a bold statement or something more subtle and subdued. For instance, if you only have one ceiling light at the center of your entryway, consider adding surface-mount lanterns. If you are upgrading your entryway, consider adding a transom window to your front door. A transom window is found directly over the top of the door making the exterior look taller and grander. Plus it's a beautiful way of letting in natural light. If you want something calmer and relaxing for your guests, you can use dimmers for your lights.
Color Scheme
Paint is the best way to tie your entrance area into your home. It perfectly evokes emotions and adds personality. Depending on you, you can define your entryway by painting it a color that coordinates with the rest of your space, but make it stand out a bit. Add some visual interest by going for Scandinavian flair. In fact, the design is gaining favor because it is clean, crisp and effortlessly comfortable for anyone. Painting the door will also do the trick but if you are not keen on a colored door, consider an accent wall for your entryway. Perhaps have one of the walls made of wood, and the rest painted white, it will bring so much warmth and dimension.
Get an Exquisite Console Table
Whether your space is large or tiny, you can get a beautifully detailed simple or contemporary table for your entrance that will create a warm and welcoming space. The best part about it is that the console table is not only beautiful but also functional. That is where you can place a vase of flowers or house keys. Where these tables are concerned though, less is more. Don't overpower your space with busy and loud, instead, let it be peaceful and simple. If your walls are neutral, consider adding some life to it by painting an interesting color to your console table.
Add Some Natural Aspect
Natural will always command attention in the best way. Maybe it's because we are all human and depend on what the environment offers to survive. I don't know, it just has its charm. You can go to the old school way and get a plant. They clear your air as well as they give life and warmth to your space. Or you can go for rocks and gems then find a beautiful vase or tray and add a tone of character to your hallway. You can also think outside the box, and get a painting or photo of inspiring natural locations. Bare bricks for your wall is a good idea for your hallway.
Flooring
By now you know how much impact your entryway can do, so how about you go bold or go home? A bold pattern for your entryway floor will make your house beautiful and space ready to take on what your family throws at it. If you go for a dramatic floor, it is best for the walls to remain neutral. It is even better for a small space because of the visual impact the floor causes. Be sure to choose something that reflects on your family, whether a beautiful carpet or porcelain dazzling floor.
Use Different Texture
Using texture is one of the most effective ways you can create a cozy and inviting space. You don't even have to break the bank, just bring the old and new, polished and rustic, and masculine and feminine, together to create a collected look. Using texture adds dimension and allows elements to play off of one another. Of course, your entryway is the last place you want chaos, therefore, make it simple. For instance, you can go for textured wallpaper but if you don't want an expensive commitment, consider wall décor. Whether you go for art, photos or wall décor, it is a great way to introduce texture to your hallway. Ensure to keep things slim and simple though. The texture is also added by using the various shade of the colors of your choice.
Personal Touch
People like it when they walk into your home and feel insightful about your personality. They feel connected, which goes along to make them feel warm and welcomed. Adding elements such as a gallery to your console wall is a great idea. You can put up photos of your family, your achievements, and memorabilia from travels. It will immensely relax your guest by the story it tells, and it can act as a beginner subject on starting a conversation because chances are, they are going to have plenty to ask. If it's your crush, it is wrapped.
Your entrance shouldn't look boring, but it should grip and make the guest coming for the first time feel curious to know the rest of the house. If you are selling then, you will definitely fetch a good price with a lovely entrance area.