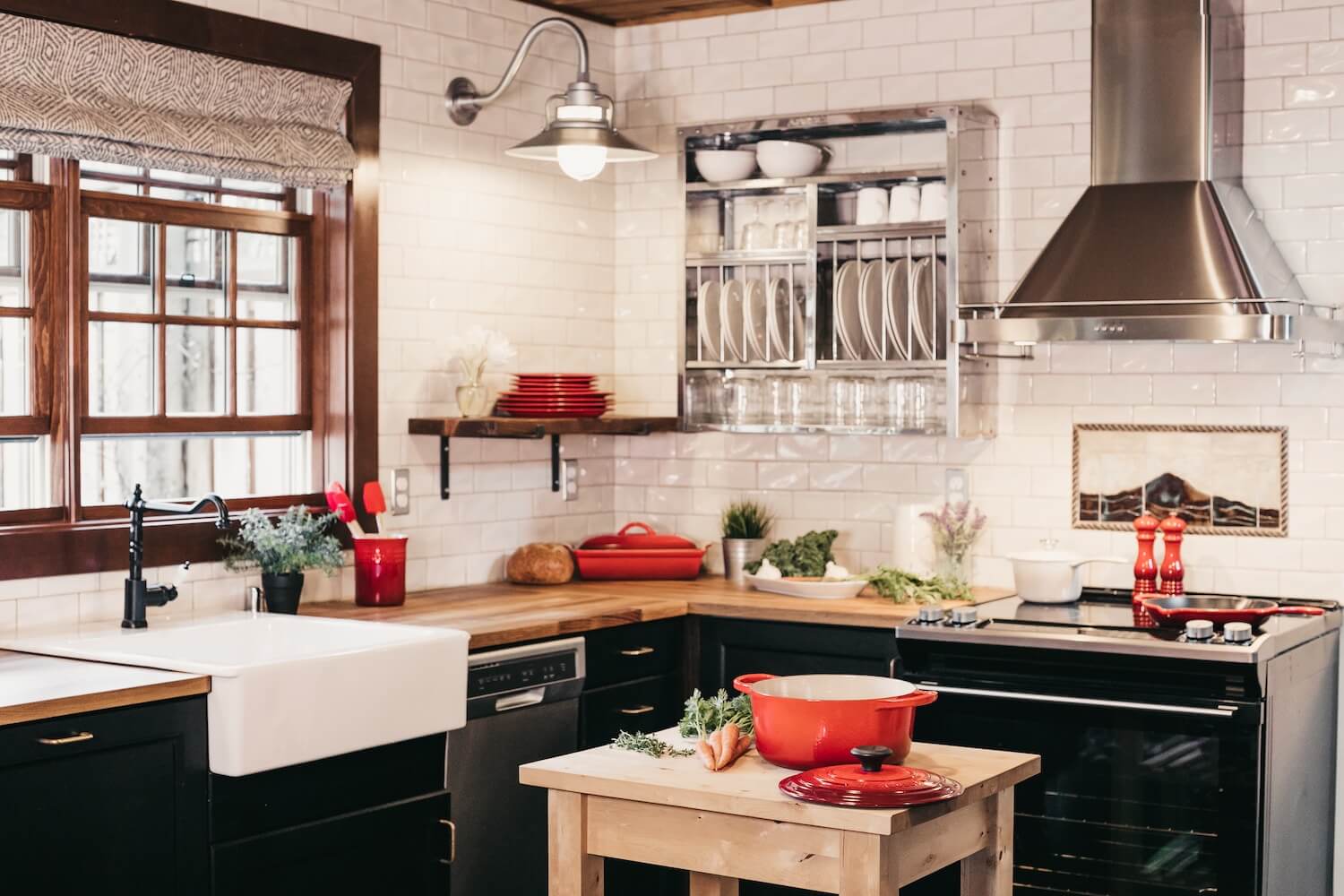 The kitchen is an essential part of any home apart from the bedroom. Any kitchen speaks volume about the organization and cleanliness of any house.  This is where all the food is prepared and it has to be clean in order to avoid any health issues. The task of cleaning a kitchen and maintaining the cleanliness is never an easy job. Many homeowners find it to be a tiring task and this is why you will find many kitchens looking dirty and some have gone to the extent of becoming health hazards to the people living in the home.
If you desire a clean kitchen you have to tirelessly work for it and give your all. Cleaning a kitchen involves a lot of detailed processes which ensure that all the appliances and utensils in your kitchen stay spotlessly clean. Here are some tips that will transform your kitchen into a part of your home that you are proud of.
Have a Clean Fridge
The refrigerator is a very crucial kitchen appliance which commands a great deal of cleanliness at all times.  There are many benefits of a clean fridge. You store leftover food and beverages in your fridge so it should be clean round the clock and safe for storing food. The food containers that go into your fridge should always be clean at all times. Before that bottle of beer or soda goes into the fridge ensure it is wiped off to remove any dust.
Regularly clean all the compartments of your fridge. You may do this by using warm water and some cleaning detergents. Don't allow leftover food to stay in the fridge for such a long time. Always dispose of food that has overstayed in the fridge to create more space and avoid an occurrence of bad odor. A clean refrigerator will definitely add glitter to your kitchen always.
Keep Your Stove Clean
It's an obvious fact that cleaning the grates of the stove is not the best job when it comes to cleaning the kitchen. Removing the grease from the grates proves to be tedious especially if you don't have the right equipment such as a power scrubber. Sometimes you even feel like sparing yourself the hustle of cleaning and purchasing new grates for your stoves, but then you can't purchase new ones every day, at some point, you will have to dedicate yourself and give them a good cleaning.  While that process is frustrating, using ammonia has proven to be the best solution in removing grease from the grates. Applying ammonia will definitely save you some good scrubbing time.
Pay Attention to the Microwave
Many homeowners overlook the importance of cleaning their microwaves. Maybe it's because the dirt inside the microwave is never seen by anyone until you want to heat some food. Dirt inside the microwave can become a host to several bacteria which will eventually ruin the food that you want to heat. It's advisable to use lemon and some water to clean the microwave. Place lemon in a cup of water and put the cup in the microwave, then heat. The steam produced will clean the microwave and kill any bacteria present. The microwave too needs a touch of sparkling.
Clean The Dishes Immediately After Use
Dirty utensils are the number one reason a kitchen will look dirty. ensure that you clean the dishes every time you use them and never encourage a pileup.  Make sure you arrange them in their rightful place as soon as you are done washing them.  This will definitely give off that semblance of great order in the kitchen.
Keep The Countertops Spotless
Countertops are the most seen parts of the kitchen and if they are spotlessly clean then the kitchen will look clean. Ensure that you wipe and polish the countertops for that clean and sanitized look for your kitchen. Consider using green cleaning products while at it and some kitchen items like vinegar, lemon and salt can be effective cleaning agents.
Let the Pots Shine
If you are not using stainless pots, then you are often a victim of having stained pots after using them to cook some meals. Scrubbing the pots using steel wool is never a wonderful activity and it may leave your fingers aching so much. The cure to stained grease on the pots is using vinegar combined with salt. Rest assured that this combination can really work magic and leave all your pots sparkling. Avoid bruising your fingers while scrubbing pots using steel wool, instead use salt and vinegar and witness how shiny your pots will always be.  Shiny pots too give off that look of cleanliness.
A Touch of Cleanliness at The Sink
A kitchen can never be said to be clean if the sink alone is not clean. The sink is almost the heart of the kitchen, and of course, it depicts how clean your kitchen can be. At times you will end up having a clogged kitchen pipe or maybe a greased sink. It's advisable to use cleaning products to always clean your sink. Nevertheless, always remember to rinse the kitchen every time you are done with using the sink. Remember that your sink is such a crucial part of your kitchen and that you shouldn't underestimate keeping your sink clean at all times. This is where you wash all the dishes and the food holders and if it isn't clean, then you risk a bacterial infection.
Try the Lemon and Vinegar Combination
This combination is known for its endless string of uses particularly when it comes to cleaning at home. You can rely on this trick and solve a number of kitchen problems. Cleaning with vinegar and lemon makes it easy to remove the stains that are normally in your kitchen sink. To add on that, this combination can also be used to remove the bad smell that often is found in the fridge. This is such a great hack to deal with the foul smell that can be caused by food that has been in the fridge for such a lengthy time. Try this great tip and witness the freshness that will ooze from your kitchen.
The Bottom Line
As mentioned above, the kitchen is where meals for your family are prepared and thus it really deserves top-notch care and cleanliness. With these great, tips you can really bring some great aspect of sanitation in your kitchen. Remember that your kitchen deserves to be the cleanest room in your house where anyone who enters will feel absolutely refreshed.  The above great tips should help you transform your kitchen into this clean and sparkly section of your home.