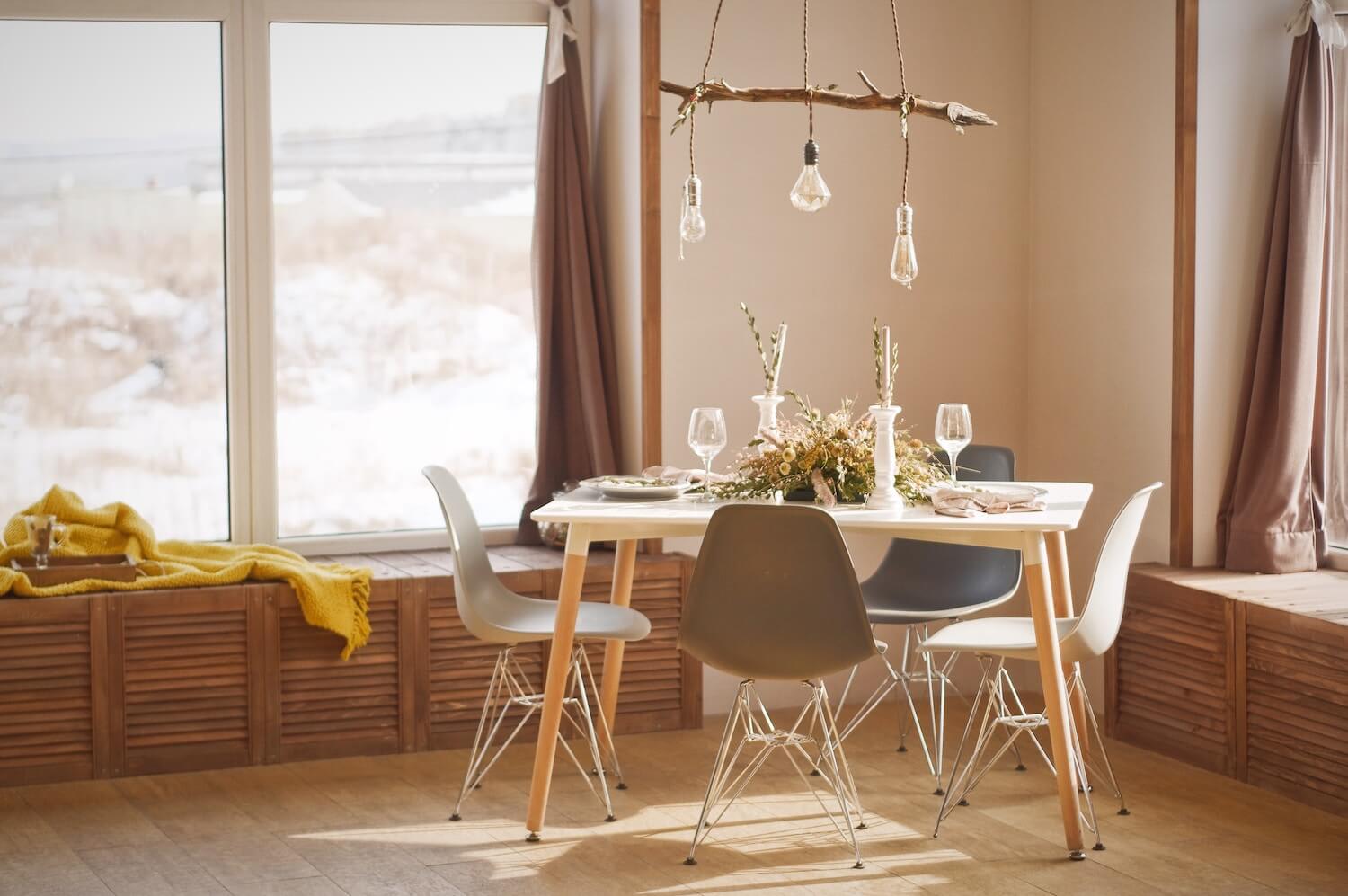 Have you recently looked at your carpet and realized that it's looking pretty bad. You have probably moved something that has been sitting on the carpet, perhaps a hutch that was moved as you were rearranging your living room and saw the dramatic difference. Carpet can take quite a beating, especially if you have a large family, requiring regular cleanings by either yourself or professionals. The more that you clean your carpet, the longer it will last because of the particulate matter that is removed on a regular basis, preserving the life of the fibers of the carpet itself. In order to make sure that your carpet is always at its best, here are five carpet cleaning tips that you can use starting today.
1. Regular Vacuuming
The first tip to keeping your carpet clean, and also extending its life, is to make sure that you are vacuuming on a regular basis. If you are in a household where people are not coming in and out very much, you likely do not have very severe traffic areas. However, if you have small kids that are always running in and out of the house, tracking in dirt, mud, and all sorts of other particulate matter on the bottom of their shoes. You are going to need to clean on a regular basis so as to remove the particles that can get deep into the carpet fibers that can affect how long they will last.
2. Regular Shampooing
Regular shampooing is something that should be done at least every couple of months in order to clean the carpet itself deep. The more that you clean, the less likely it is that particulate matter deep in the carpet will remain, helping it to look better and last longer. You need to be careful, however, when using certain types of detergent and cleaning with a carpet cleaner too often. You can damage the carpet by exposing it to the chemicals that are in the cleansers. Something that can affect the color of the carpet, and also how firm the carpet is, causing it to deteriorate much more quickly.
3. Professional Cleanings
The type of machines that are available for shampooing your carpet, those that cost a few hundred dollars that you can buy online, or at your local store, are likely going to not be as effective as professional devices that businesses in the area own and use. The amount of time that it will take to do this on your own can be saved like calling a cleaning professional you can compare the different prices that they charge, and also whether they use a regular shampooer with water and detergent or if they are going to do a chemical cleaning when making your final choice. Most people that regularly clean will often use chemically based carpet cleaning solutions because they are not as rough on the carpet fibers themselves. Additionally, you will only have to wait an hour for the entire carpet to be dry as they do not use water very much at all during the cleaning process.
4. Spot Cleaning Right Away
The fourth thing that you should do is always clean spills up as quickly as possible. This is also true for when people track mud in that gets deep into the fibers of the carpet. The faster that you are able to clean this up, the less likely that the carpet will stain, allowing you to preserve the appearance of your carpet by taking this initiative. If it is something like urine, you are going to want to use a mixture of 50% water and 50% white vinegar. By pouring this on to the stain right away, and blotting it up with paper towels, you can eliminate the odor, and also remove most of the year and which can be removed entirely by using either your home carpet shampooer or by calling a professional to finish the job. The faster that you act, the less likely it is that stains and smells will remain, a beneficial tip that everyone should use.
5. Schedule Regular Cleanings
Although it has been mentioned that regular cleanings are necessary, the best way to preserve your carpet is to make sure that these cleanings are on a regular basis. Making sure that you are using the most efficient chemicals that will not harm your carpet, or by just contacting a professional in the area that can take care of the carpet cleaning for you, you will make sure that your carpet is as clean as possible and also any particulate matter that could be causing airborne problems such as spores from mold, allergens from trees and grass, as well as viruses and bacteria that can live in your carpet will all be removed by having regular cleanings throughout the year.
Now that you know the five tips for cleaning your carpet that can help preserve the life of the carpet, and also improve the health of your family inside, you should make a point to implement the strategies regularly so that you can take advantage of how they can keep your carpet clean. By vacuuming on a regular basis, especially if you have a high amount of traffic in and out of your home, you can prevent particulate matter from getting into the carpet fibers and staying. Regular shampooing either by yourself, or a professional in the area, will get all of the particulate matter out, including toxins like mold, viruses, bacteria, and allergens, all of which can cause health problems for your family. Finally, make a point to get all of the spots up as quickly as possible, especially if you have pets and they have had an accident on your carpet. The faster that you get the vinegar and water mix onto the spot, and soak up the urine, the longer that your carpet will continue to smell and look its best. Just be sure to schedule regular cleanings, even if you have not had major accidents, or if you have a high amount of traffic going in and out of your home. This is simply common sense when it comes to taking care of your carpet, tips that you will want to utilize to extend its life indefinitely.