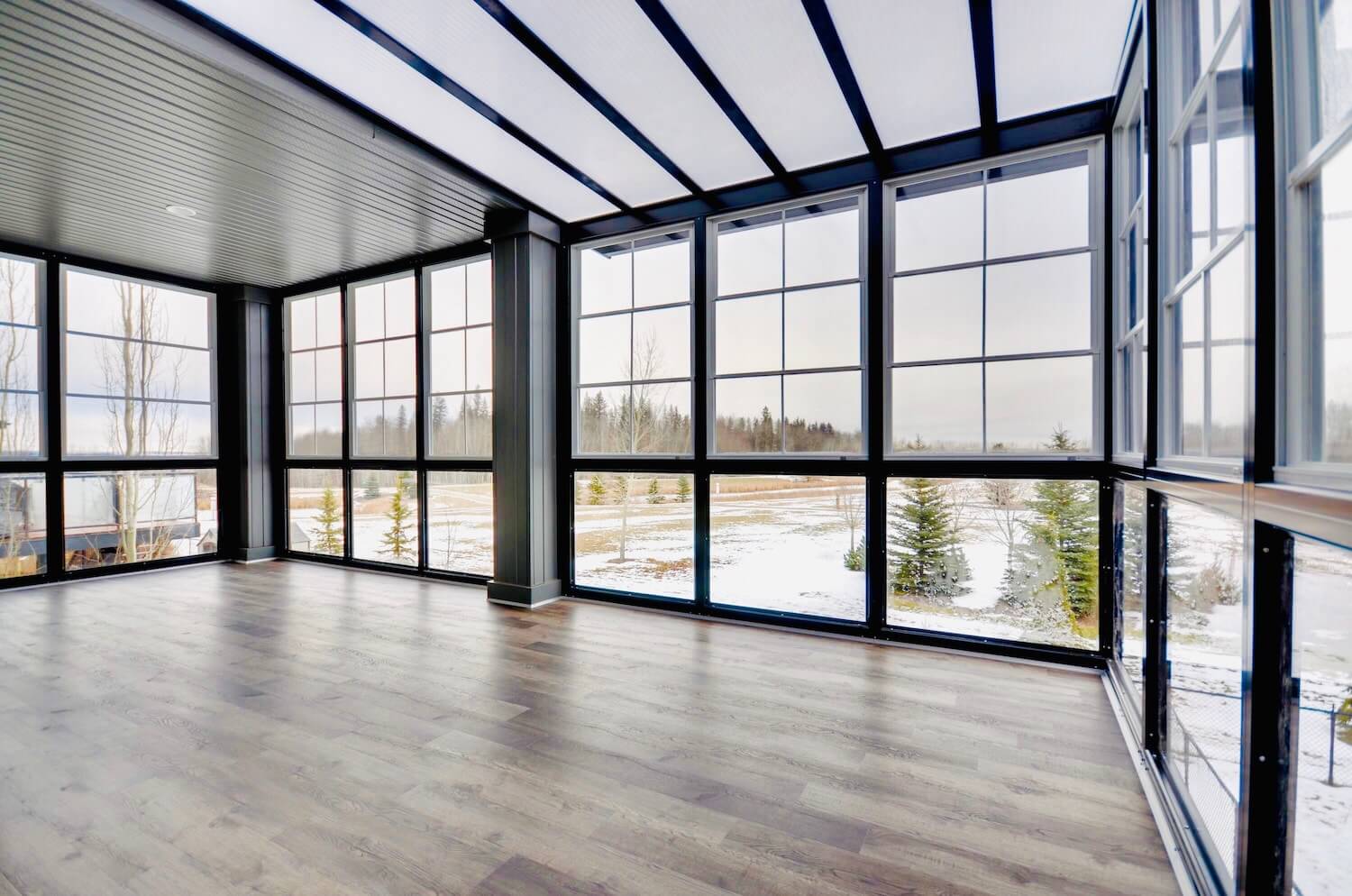 Flooring may not be a pain in the neck for the uncaring homeowners out there who are comfortable provided they have a roof over them. However, if you're a family guy with a well-furnished home or you just love expressing your great interior tastes, then you might want to take down some notes on the matter of flooring and depending on your flooring budget you can choose the one that bests suits you.
Flooring has become a major part of interior décor and is just as important as choosing the right coat of paint for the walls or the right roofing but first, you might want to consider a few things like the costs, benefits and their pros and cons.  Some of the following flooring options that you should consider for your home are as follows.
Carpet
Well, this is the most commonly used type of flooring you could find in any home. It's a firm fiber that adds that cosmetic look instantly transforms that hard cold cement floor into a warm and inviting living space. It is mostly preferred in rooms where there is minimal noise required since you will never hear the clickety-clack of shoes when walking on it.  A carpet is temporary and very easy to install. You can change your carpet whenever you feel like and it can be put over any type of flooring and achieve that attractive look.
Prices- With a carpet and price, you will simply get what you pay for because there are carpets for all budgets. There are those practical ones that will offer your home warm and make it appear better.  However, if you really want a carpet that will have a great impact and give your room that beautiful look, consider
Best suited room- It works best in the bedroom and living room. The purpose of putting it in the first place is to bring that warm and comfy feeling in the home. The kitchen is definitely not suited considering the likely spills.
Considerations- If you own a pet or kids you will have to clean your carpet frequently because of the spills and soiling especially if your pet hasn't been trained yet. You might also want to reconsider having a carpet if you are suffering from allergies. The carpet is known to trap dust and accelerate the allergic symptoms.
Tile
So if you are that person who likes to get down and clean off any stain you see, then this just might be it as it is easy to clean. The glazed ceramic tile knows how to take it all, it is not only durable but is also resistant to scratches. It is water-resistant thus you can say goodbye to water spillage that gets absorbed. The tile comes in a wide range of size and materials, from marble to porcelain to travertine, slate, granite and so on.
Prices- It has a wide range of prices from 1$ to 20$ per sq. foot, however, the installation part can be quite costly depending on the size of the area.
Best suited room- Its water-resistant factor makes it best suited for damp places like the kitchen and bathroom. The dining area cannot be ruled out easily as it may also have food spills that may stain the floor.
Considerations- At times often than most, tiles tend to crack and the grout from the crack accumulates all kinds of stain and hence will need to be cleaned frequently. Also walking on tiles can be cumbersome for the ears as they leave a lot of echo for the footsteps. They can also be very cold and might not be ideal during the cold winter months.
Hardwood
Another custom-acquired a classic look for any vintage lover is the hardwood floor that will always look elegant with good maintenance. Its texture is best for any home and is very easy to clean and maintain.
Prices- They are not that costly as they may tend to look like but their cost may depend on the types of hardwood flooring that you prefer ranging from 3$ to 12$ per sq. foot; Engineering wood, however, would come at a lesser price. Just like the tile, the installation part will force you to dig deeper into your pockets and again it will depend on the size of the area.
Best suited room- Their great stylish look will work best in no other place than the living room where you like to relax and entertain your guests. If you want to show your tasteful home decor skills to your guests, then the hardwood is your friend.
Considerations- A stylish look can come at quite a great cost as they are a dime to purchase. Walking on them can be quite cumbersome due to the echoes they create and if not all, water could also ruin the hardwood. They might not be a great idea if you live in a flood-prone area.
Vinyl
This kind of flooring tends to mimic the carpet as they are easy to walk on with no irking noise and quite comfy. Their cost is with a smile of relief as they come at quite low prices compared to the rest.
Prices- As cheap as they may get ranging from 1$ to 5$ per sq. foot, the installation part will only cost you a couple of hundred dollars.
Best suited room- The fact that it is soundproof, can come in handy especially in the laundry room as it will cushion a lot of sound from the laundry machines. The warmth it adds to a room could also work best for the kitchen or bathroom.
Considerations- Well nothing tears and dents as easily as vinyl and one might want to be careful with it. As much as it may look like that wood or tile floor you prefer, there is not much to be said about living up to the look of the original thing.
Laminate
Laminate flooring really looks like wood or tile and at times it can prove a challenge to differentiate them. As much as you might want to avoid staining it, it's actually easy to clean and does not easily get scratched.
Prices- Are quite cheap ranging from 0.50$ to 3$ per sq. foot. Installation cost will like the others depend on the area of the room.
Best suited room- due to its no-scratch factor, it can suit well in high traffic areas like the kid's playroom but not for the bathroom or kitchen as it should not come in any contact with water.
Considerations- You might want to keep it off any water as it ruins it completely and make your room look ugly.
Conclusively, flooring goes a long way to redefine your home and having the right flooring taste for every room will surely render your home stylish and modern to your utmost delight.