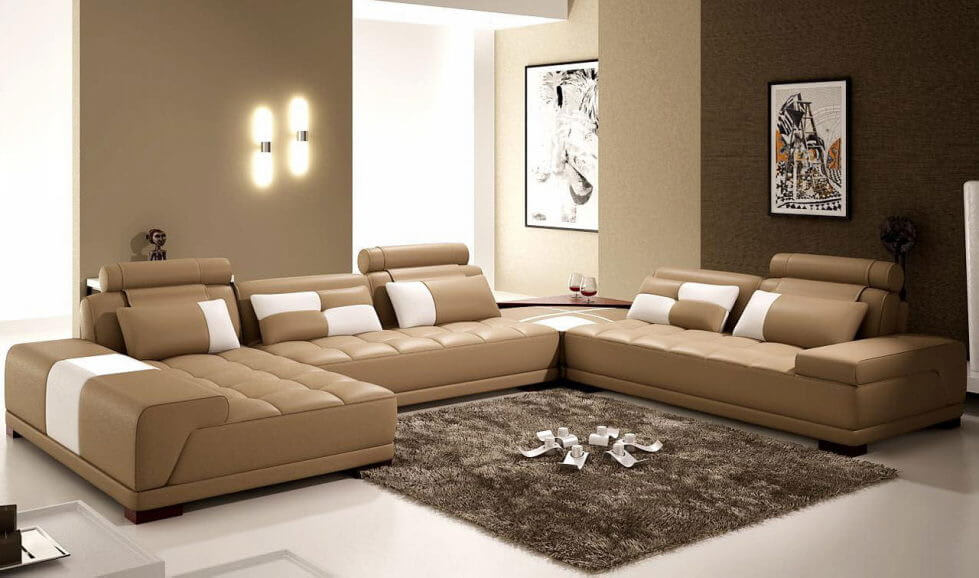 Having a cheap future doesn't always mean they should look like it's cheap. If you are bored with them hand them down to me even if you have had them for several years. You don't have to throw them away. There is always a way of making them look even more stylish and look new again. You can change them without spending more money and look more expensive. You do not need to have a lot of money so that you can have an elegant and also expensive-looking clean home. If you need to learn more about how you can make your furniture look expensive, keep on reading below.
Add Layers
If you have a cheap coffee table that needs a sophisticated touch, it can be covered using a marble contact paper, that has adhesive and vinyl coating that is easier to clean and bring a realistic look that will bring out that expensive look. When you use this paper it will make your home look very stylish like before. To those who have used marble contact paper to jazz up their furniture's, they say to have spent very little money on this high-quality paper that brings out the closest look.
Add Sleek Patterns
If you add colors, patterns can bring a very big effect by making something that you bought with a few dollars look like you spent a million dollar on it. But don't just use any pattern, look for sleek, geometric patterns if possible. When the straight lines are done well it will add crispness to a piece, sometimes the organic curving lines can come off this is too cutesy. when the partners are done well are the colors matches perfectly this will really make your home look unique and take the sense of elegant making it look more expensive than before.
Change Function Entirely
When you change each and everything that was originally created before, you will have the chance to disguising it's more humble origins like before. You just have to play your cards well and right. The new function that you will choose for it, will make look very fancy and seems to look like you spend so much money on but you didn't spend that much. You have to design it in a way using the best piece that will fit in well and transform it into a lovely piece of furniture.
Expensive Upholstery Materials
There is nothing that revitalizes an old chair than new upholstery, and since you didn't spend a lot of money on the frame, you can splurge a bit on the material! It doesn't matter if it's a pricey pattern you have adored or even the thick texture that it feels very pricey when you touch it. Changing the upholstery is the best and the fastest way that you can use to furniture piece you really want and love. Don't overlook for more complicated ways to upholster a piece that you want too. There are these patterns that lined up to a great contrast welting or button tufting makes a piece feel more pricey.
Add White or Black
By adding colors to a piece of furniture by painting or any other medium it is a very fun way to update it. But you have to stick to the basic colors of the white color or the black color. Make sure you give the best dose of sophistication. The two colors will highlight the good quality piece and line, so you don't have to paint the entire piece because the black and white color will bring out the best in it. This will make your house look very different like before and even brighter.
Lighten the Visual Load
The bulky visual look makes the piece look less pricey and also look very outdated. You can do some trimming of the unnecessary element in the house which will make your piece look and feel lighter and sleeker, this brings it to the present day. When the piece is lightened it changes and look more stylish that makes it look expensive in a way that you can't even imagine.it changes and makes everything look brighter than before.
Replace Hardware
You can search all the seriously rad hardware like those with no handles and also remove less impressive ones that come with the furniture piece. With this small change that you will make it will bring out a huge impact look on the piece and also will create space for the new ones, .you can remove all this unwanted hardware and put them in a store so that they can be used in other ways. This idea of removing the unwanted hardware's will change the entire piece into a fabulous finish and make it look more impressive.
Prop Sofa and Throw Pillows
When you don't want to go through the process of adding legs on your sofa you can use bed risers. These can easily be made and it very compatible too, the legs cannot break easily but will make your sofa bring out a bit of sophistication by just adding legs. Trendy throw pillows easily upgrade the look of your room and bring everything together. If you have not chosen the color scheme you want to go with using the right throw pillows will help you to decide .also you can make some pretty fabric of your own or even buy the unique one.
Spray Faded Cushions
If you have furniture that is faded due to the sun you can paint it with a new color. You have to use a spray paint that is only meant for fabric. Sometimes you can prefer to add some few coats on the piece but believe me, this is very cheap than buying anew patio furniture and also very easy to apply. You don't need to use a lot of money to make it look more elegant just go for the spray this is more preferred and it will make it look even expensive.