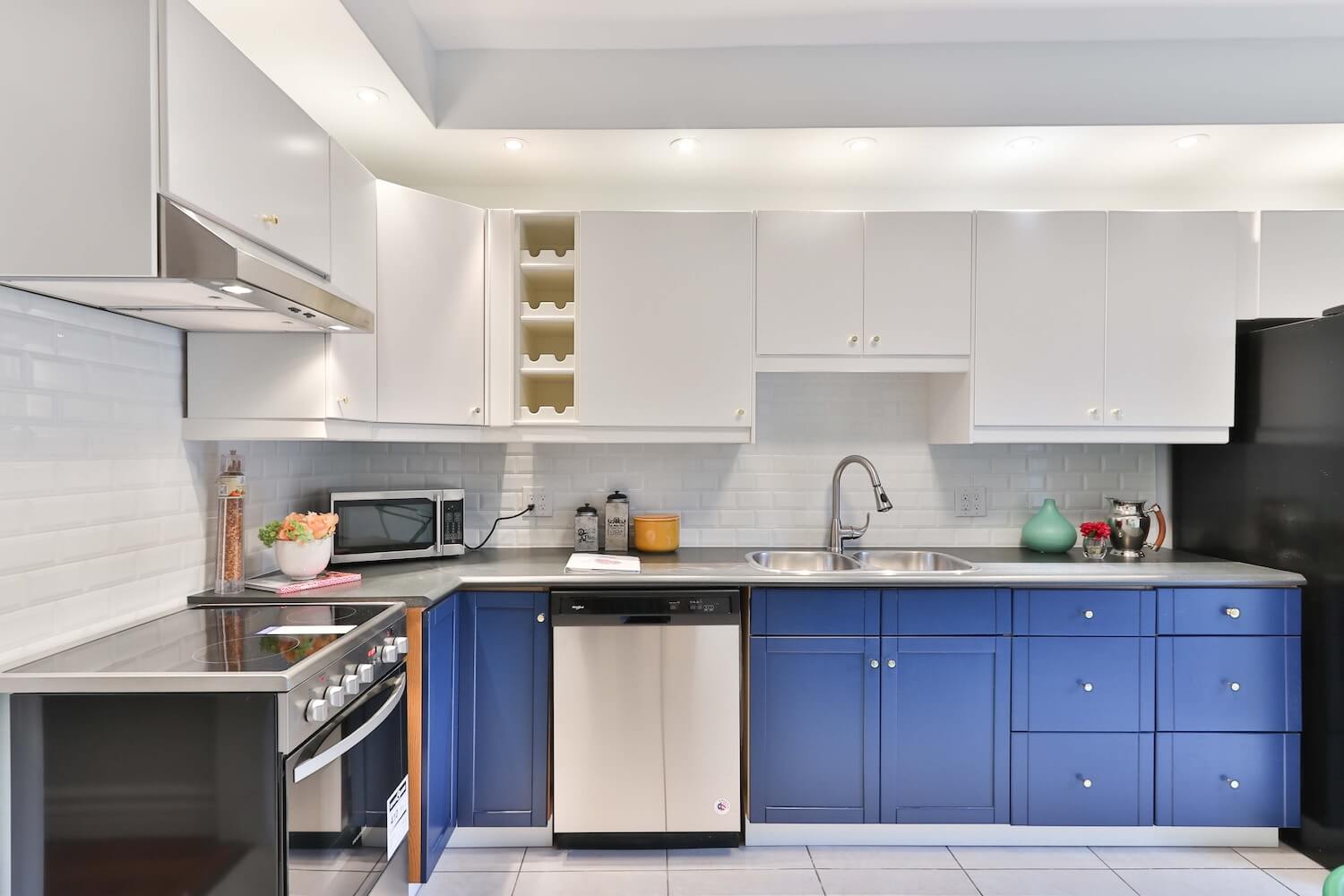 Have you ever thought about how nice it would be to have your own personal maid? Maybe you've even thought about hiring a cleaning company to take some of the burden off your shoulders when it comes to keeping a clean home, but you assumed it would be outside of your budget. According to a Home Advisor study, the average cost of a maid service nationwide is $167—but prices can vary widely due to the numerous factors that can affect cleaning costs.
What you may not realize is that hiring a cleaning service can be more affordable than you think, especially when you choose the right company for the job. By having a better grasp on what factors can influence the cost of your maid service and knowing how to maximize your budget, you can turn your dream of having your own maid into a reality!
Hiring a Maid Service: Cost-Influencing Factors
There are literally dozens of factors that come into play when you request a quote from a cleaning company. However, there are a handful that will have the biggest impact on the bottom line.
Your Location
Perhaps the biggest influencing factor on what you'll pay for a professional cleaning service is where you live. Here in New York City, the cost of living is higher and thus you should expect to pay on the higher end of the national average for cleaning services. Where you live within the city could also have an impact; if your home or apartment is difficult to get to, you might spend more than you would if your place was more accessible. Of course, this can vary a bit from one company to the next.
Bedrooms and Bathrooms
Many cleaning companies will include one bedroom and one bathroom with your booking. However, if you have additional bedrooms or bathrooms that need to be cleaned, you will need to add these onto your service and pay accordingly. Bathrooms are especially time-consuming to clean, so it should come as no surprise that when you have more bathrooms that need cleaning, you should expect to pay more.
Total Square Footage
The total square footage of your home may also play a role in how much you end up paying, especially if you've booked a cleaning service that includes floor cleaning (such as sweeping, vacuuming, and/or mopping). Whereas some companies may ask how many square feet your home measures, others may ask how many rooms if your home need cleaned and then create a square-footage estimate based on that. Regardless, the larger the home, the more you'll expect to spend.
Special Requests or Challenges
Some aspects of your home may make it more difficult or time-consuming for your cleaning staff to do their jobs, and you may pay more as a result. If your home has tall ceilings and you've booked a cleaning service that includes dusting of ceiling fans, your cleaner will likely need a ladder to clean your ceiling fans. This will require more labor hours and additional tools, which will be reflected in your pricing.
Services Selected
Another major influencing factor on the total price of your house-cleaning service will be the exact package or cleaning tasks you select. Many cleaning companies offer different package options to suit various needs and budgets. For example, a regular cleaning service may include basic tasks such as cleaning kitchens and bathrooms, as well as dusting and vacuuming or mopping.
A deep-cleaning service, on the other hand, may involve wiping down appliances and paying special attention to commonly missed areas; these services generally require more time and will thus cost you more than a traditional cleaning service. The same may apply to a move-in or move-out service, which is usually similar to a deep-cleaning with the added work of cleaning out the inside of cabinets and drawers, as well as refrigerators and other appliances.
Is a Cleaning Service Worth the Price?
If you've ever received a quote from a cleaning service and felt it was too high, it's important to consider the value of your time. A cleaning company will typically spend a couple of hours at your home—but because they have access to the best cleaning tools/products and have years of experience, they may be able to get your home cleaner in those two hours than you would in five or six hours.
Think about how much five or six hours of your life is worth; what could you do with that time? When you factor that into the equation, it's a lot easier to understand why so many people are happy to shell out the money for a regular cleaning service.
Maximizing Your Cleaning-Service Budget
Even if you understand the value a professional cleaning service brings to the table, of course you still don't want to spend more than you need to for your house-cleaning services. This is where implementing a few tips and tricks can really pay off.
Pick Up Before Your Appointment
While it may seem ridiculous to do any tidying up before your cleaning appointment, taking even two minutes to pick up things off the floor and clear off surfaces like kitchen countertops can make a big difference. You see, most cleaning companies won't remove items from floors or countertops in order to clean. This means that if you've left a lot of clothes strewn across your bedroom floor, your maid simply may not be able to vacuum.
Even if your maid service will handle picking things up for you, this can add to your expenses (especially if you're paying the company by-the-hour). With all this in mind, it can actually help you optimize your budget and your maid's time by doing a tiny bit of tidying up prior to his or her arrival.
Enroll in Recurring Service
Many cleaning companies offer discounts for those who enroll in recurring services. If you already know you're going to need a professional cleaning every week, every other week, or even once a month—look for a company that will reward you for your loyalty by offering you a certain percentage off each service when you sign an agreement.
Save on Cleaning Supplies
Another way to maximize your budget for a house cleaner is to choose a company that will provide their own products and tools. This will save you on your own cleaning supplies and will also cut down on wear and tear on your household cleaning items, such as you vacuum cleaner.
Pay Only For What You Need
The more customization offered by your cleaning company, the better you can tailor their services to meet your exact needs and budget. Look for a cleaning company that offers several package options; this way, you don't get stuck paying for anything you don't truly need. Some companies even offer the ability to add on "extras" to your cleaning package. This will allow you to get the best value for your money.
How Cleaning Exec Can Help
At Cleaning Exec, our team is committed to making maid services more accessible and affordable for people across New York City and the surrounding areas. That's why we offer fully transparent pricing, as well as a wide range of service options so you can choose exactly what you need (and nothing that you don't). With each service that you book, you'll also find that there are "extras" available that you can add individually as needed.
If you're looking to save money with a recurring service, we offer discounts on weekly, bi-weekly, and monthly arrangements. Savings can range anywhere from 5% to 15%, so be sure to take advantage!
No matter which service you choose with Cleaning Exec, you can always rest assured that you'll enjoy a 100% satisfaction guarantee. If you're not thrilled with your service for any reason, simply give us a call, and we'll make it right with a complimentary re-cleaning. We're so confident in our professional maids and their experience with more than 100,000 combined cleaning jobs that we're able to offer this guarantee to all of our customers.
As you can see, there are many factors that go into determining the price of your cleaning service. With Cleaning Exec, you'll always enjoy competitive pricing and a free, transparent estimate. Get started by contacting us today at (212) 457-8699 or book your appointment online using our quick and easy form.