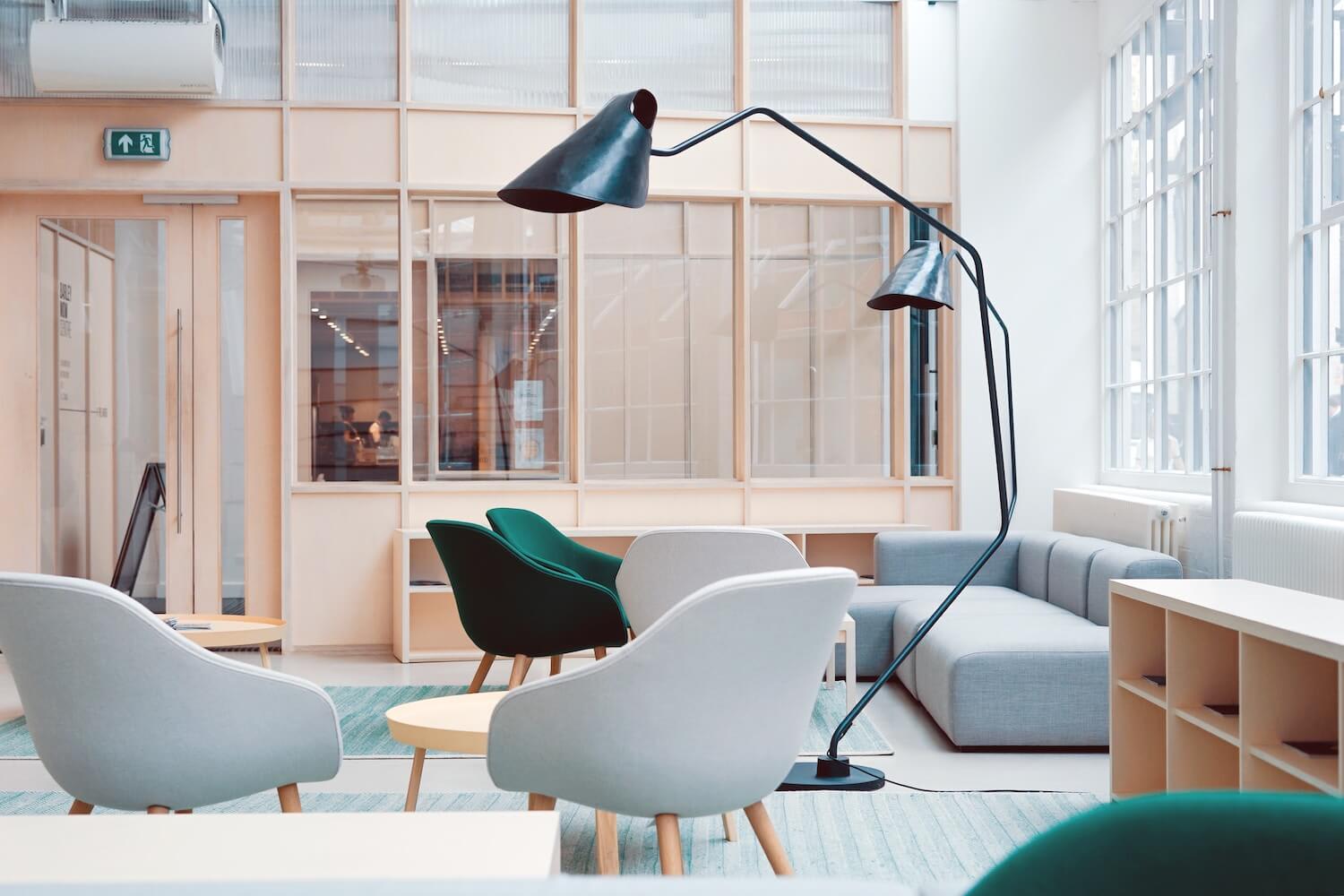 If you run an office, regardless of the number of employees, there's a good chance you've run into some cleanliness concerns already. Perhaps you've even taken to handling some of the day-to-day cleaning tasks yourself, such as cleaning bathrooms or tidying up the break room.
While there's no denying the importance of a clean office, the fact remains that you have other things to worry about. Your time could be better spent growing your business or dealing directly with your employees and/or clients—not scrubbing food debris out of the break room microwave.
This is where hiring a professional cleaning service may make sense for your office. A regular office cleaning service can help keep your office clean and tidy while also saving you money in the long run.
Benefits of Keeping a Clean Office
Understandably, it can be difficult to initially justify the cost of hiring a cleaning service at your office. After all, if the cleaning tasks can be done by you or by other employees, why should you spend the money? The answer is simple: because there are countless benefits of keeping a clean office without asking your workers to lift a finger. And many of these reasons can actually lead to more revenue for your business, offsetting the cost of hiring a cleaner over time.
Keep People Safe
Spills are a common workplace hazard that can lead to slip-and-fall accidents and other injuries. By having a professional office cleaning service come in and address spills, you can improve overall safety in your workplace and reduce the risk of injury. And of course, this can save you money when it comes to your insurance costs and employees needing to take time off work due to injuries.
Cut Down on Sick Time
Sick time is another major issue for many workplaces, especially in offices where employees are often working together in closer quarters (such as cubicles). In these environments, it's easier for bacteria and illnesses to spread. By having a cleaning service come in on a regular basis to disinfect surfaces, you can cut down on the risk of employees spreading sickness in the workplace. This, in turn, can help your company's productivity while also cutting down on employee sick time.
In an office setting, bacteria spreads not only on desks, countertops, and tables, but on surfaces such as shared telephones, headphones, keyboards, and the like. A professional cleaner will be aware of these common breeding grounds for bacteria and will know to address them at the time of service.
Boost Employee Morale
When employees walk into a clean and tidy office, they can see first-hand that their employer cares enough about them to maintain a positive work environment. And when employees feel valued at their workplace, they are more likely to stick around and to perform better at their jobs. When you look at it this way, spending your money on a cleaning service can pay off in increased employee productivity and morale.
Make a Good First Impression
In addition to making sure your employees know you care about the cleanliness of their work environment, you'll want to make sure you're leaving a positive first impression for visitors as well. Perhaps you have clients who occasionally stop by the office for meetings, or other "outsiders" that you want to impress. Regardless, you won't be able to leave a good first impression by presenting a disorganized and unclean office.
By having a cleaning service come in on a regular basis, you can make sure you're putting your company's best foot forward no matter who may stop by.
Office Cleaning Services From Cleaning Exec
At Cleaning Exec, we're proud to offer specialized office cleaning services alongside our residential cleaning services. We do all the work so you and your employees don't have to. In turn, this frees up more of your valuable time that you can spend growing and bettering your business.
What We Clean
Our office cleaning services are thorough and extensive, covering nearly every aspect of your business office. In general, we provide cleaning of the following areas as applicable:
common areas, individual offices, and cubicles
bathrooms
kitchen and break areas
reception, boardrooms, and lobbies
In each of these spaces, our professional cleaners will handle everything from dusting and wiping to removing trash/recycling, wiping down computer monitors, mopping floors, sanitizing surfaces, and cleaning small appliances. Ultimately, our goal is to leave your office space tidy, sanitized, and refreshed so you and your hard-working employees can focus on doing your jobs well in a clean and comfortable environment.
What We Can't Clean
While we take great pride in the office-cleaning services we're able to provide, there are some things we simply cannot do. This includes:
cleaning exterior windows
removing animal waste or mold
industrial cleaning
dusting high ceiling fans
cleaning carpets
lifting heavy items
The Cleaning Exec Difference
Each time you book an office cleaning with our team at Cleaning Exec, you can rest assured that your satisfaction is 100% guaranteed or we'll come back for a re-cleaning until you are satisfied. All of our cleaners are certified and insured; we never hire contractors to handle our cleaning jobs and take the time to carefully vet each cleaning professional we bring aboard our team.
We also provide all of our own cleaning supplies so you can have one less thing to worry about. Of course, if there are specific products you'd like for us to use, our cleaners are happy to accommodate. Simply leave the product(s) out along with a note and we'll be sure to use them as instructed.
Cleaning Exec also offers flexible scheduling so we can work around your business hours as needed. Often times, businesses that operate Monday-Friday will request a Saturday or Sunday cleaning so employees can start the work week in a refreshed office and business is not disrupted by cleaning.
The Bottom Line on Office Cleaning
While it will cost your business money to have professional office-cleaning done, it's important to look at this as an investment in your workers and your company. A clean office can help to cut down on employee sick/injured days, boost morale, and help leave a great first impression on potential clients.
Cleaning Exec offers the services you need to achieve a clean and inviting office space. Contact us at (212) 457-8699 today to learn more about our office-cleaning services or to schedule your first appointment. You can also schedule your office-cleaning appointment in a matter of minutes using our convenient online form.