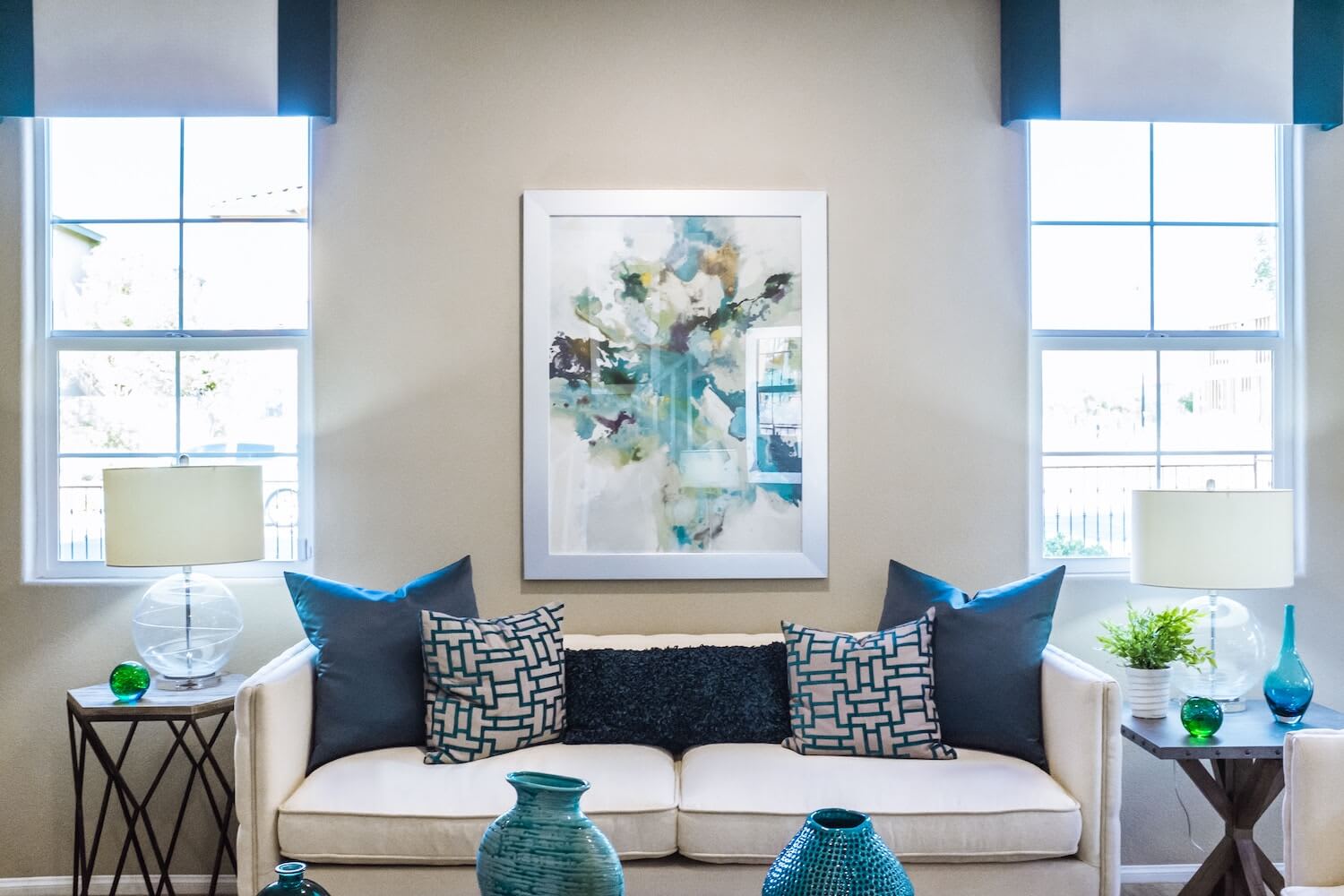 Do you have an apartment building you own or just one that you rent? Does it need to be cleaned, or are you interested in learning more about how companies can help with it? That's what you'll learn about here and then some. It is a good idea to research all you can about services like this and to know where to turn to get the best help. Get to know more and you will be very pleased with the service you can select because you will know where to get a good price on a fantastic cleaning company.
A cleaning service will need to be well-reviewed, so you know that they have a history of treating their customers right. One place to find reviews would be the website for the Better Business Bureau. This site gives you a look into the complaints that people have made about a company, and how those complaints were resolved. Some companies are registered through the BBB, and some decide not to. Either way, they get a rating, and you can see what people have said about the company in the past.
Another place to get reviews would be through searching with a search engine website. Typing in the name of the company and the word reviews will get you to results that should have a lot of what people are saying about the company. Of course, there could also be fake reviews that may be from competitors or the company itself. To avoid false reviews, don't trust anything that has a lot of marketing language or things that seem to be far too negative. A good review is one that covers the pros and cons of a company.
Apartments have to be kept up with on a regular basis. Otherwise, you may find yourself having to deal with pests or other problems like mold growth. There are also companies that will give you discounts if you work with them on a regular basis. Try to get help with cleaning at least once every couple of weeks, but it would be ideal to get help once a week if you can afford it. If you are the owner of the building, then cleanings will have to be done after someone moves out and a quick cleanup should be done when someone is about to move in.
Have you considered what the pricing options are when you are getting cleaning assistance? One thing you have to do is get quotes from a variety of companies that you've already researched. A lot of the time, when you work with a service, you are going to find that they are charging too much for the work. If that's the case, you can let them know that you found on average prices are much lower and try to get a deal. If that doesn't happen for you, then it's best just to go and work with another company altogether.
An apartment is not going to be a place you can get cleaned professionally without permission a lot of the time. If you're renting the space, then you need to ask your landlord if you can hire someone to come in and do the cleaning. If they catch you trying to do this, and you're not letting them in on what is going on, they could consider that an offense that could eventually lead to you losing your place to live. An apartment owner will let you get cleaning done, but only by someone they approve.
Before you pay someone for the work they have done, you should look to see if it was done right. While most professionals will not just try to take shortcuts, at times, there may be employees that are new that may not know they have missed something. If you feel that any level of your service was not done right, you can pay and let the managers of the company know what you are not happy with. They should come out to make it right, but if not then you should tell them you're going elsewhere and then do so.
Many people have allergies to most cleaning supplies unless they are of the green variety. Green supplies are those that are good for the environment and that are organic. The way to know if you are using these kinds of supplies is to read the labels and see what is in them. You need to talk with the cleaner you hire to let them know that you have some allergies and what not to use. This may cost a little more since the supplies are costly, but it is worth it when you don't have to deal with allergies.
A cleaning plan for when the service isn't there can help you to keep things in order. While you can wait for the cleaning service to come out to do things like vacuum, you can make sure that you keep everything in your home picked up so when they come out they can get the work done quickly. It is good if you are paying by the amount of time they spend to have a lot of the work done already so that they can get through it without wasting time on things that could have easily been done by you.
The more you work with a company, the better they should get at cleaning. They should be sending out the same person or group of people, and that is a good thing if you know these people can do their job well. If they end up sending out someone new, then it could take them a while to get up to speed. Hiring the same company each time you need cleaning done is ideal, and so is calling them before they come out to make sure you're getting the same people to help.
Cleaning should be done by someone that has had a background check done on them. You can usually ask if a person is safe to work with by asking if the company that they work for does checks on who they hire. If they say that they don't, then you shouldn't let that person in your home. The problem is that you're allowing a cleaning service to send strangers into your home around your valuables. You don't want to find out later after they clean that some items are missing, and you have no way to get them back.
Go over the basics with the cleaner about what they are going to do so you can make a checklist. Then once they say that they are done and are about to leave, you can go over each part of what they did on your list to see if it was all done to your satisfaction. Don't let them head out without doing some check on the work they have done. Otherwise, you may not be able to prove that they skipped something, and that means you're losing out on them doing the work that you paid for.
Follow a cleaning service on social media because that may allow for you to see when they have coupons or other deals that let you save on their services. You can get updated anytime they make a post, but if you're not able to tell because of the settings on your social media account not letting your page get updated right, you should have a list of bookmarks that lead you to the profile that you can check every week or so. Otherwise, you may forget that you're following the company and could miss out on a good sale.
Coupons for companies are easy to get and then to print off of the Internet. You just need to look up the name of the company and the word coupon when using a search engine type of site. If you can't find anything this way, then you should, at least, look to see if the company has a website since that could be where they post everything. Whatever you find, make sure that you contact the service to ask if they still take coupons, because they may be expired if they have been around for too long.
If you're a business owner and have apartments in your name, then you may want to have someone that you can have come out if there is an emergency. Sometimes, you may not know when someone is going to move out or if there are problems that someone has to have fixed right away. It's best to have a list of cleaning companies so that if one isn't able to schedule you in, you can, at least, get someone else to help you. Cleaning that has to be done on an emergency basis may cost you more, but that's okay if it gets done when most companies can't assist.
An apartment building has codes that it has to abide by to be legally lived in. This means you cannot do things like have fire alarms that don't work. You need to look at what can and cannot be done when someone is cleaning so that they don't leave the place in a way that makes you get into any trouble for how the building is being operated. A cleaner usually isn't going to change anything about your building, but just in case, they have to do something to the building they can know that it has to be done according to code.
Have a company come out and check for mold on a regular basis. If you have tenants complaining about them having allergies in the building, then you may have a problem with mold. You need to get the area regularly tested because that will let you know if there is anything growing on walls or anywhere else. If you find mold make sure that you know it needs to be cleaned by a professional, because if it is disturbed, then it may get spread to other areas and be harder to clean.
Go through apartments before a cleaner comes by that have been moved out of to make sure nothing was left that you may have to store for the tenant. Sometimes people leave things behind they didn't mean to, and usually these things have to be held by the landlord for a month or so. This way, you're not going to get into any trouble if they left something and needed to have it back, but the cleaner didn't know and threw it out. Never just assume you can get rid of the property and try to learn the laws about it before having any cleaning done.
Just because you had an apartment cleaned and nobody has been in it, doesn't mean that you are going not to have to have it cleaned again before someone moves in. Dust can settle into an area, and things like mold may appear. It's a good idea to check over an apartment that is not being lived in every week or so just to make sure nothing is wrong in it. There may even be cases where you find someone has broken into the building or something else happened that would be good for you to be aware of.
Apartment cleaning service options are now something you know quite a bit more about. When you are prepared to get help from a good company, you can keep an apartment very clean so that it's better to live in and safer. People that just let a building go without being cleaned, even if there aren't people living there, can end up having that building become damaged over time. Here you have been given the information needed that can prepare you to get the best possible service time and time again. You can also use this information to get with a new service if you're not happy with your current one.