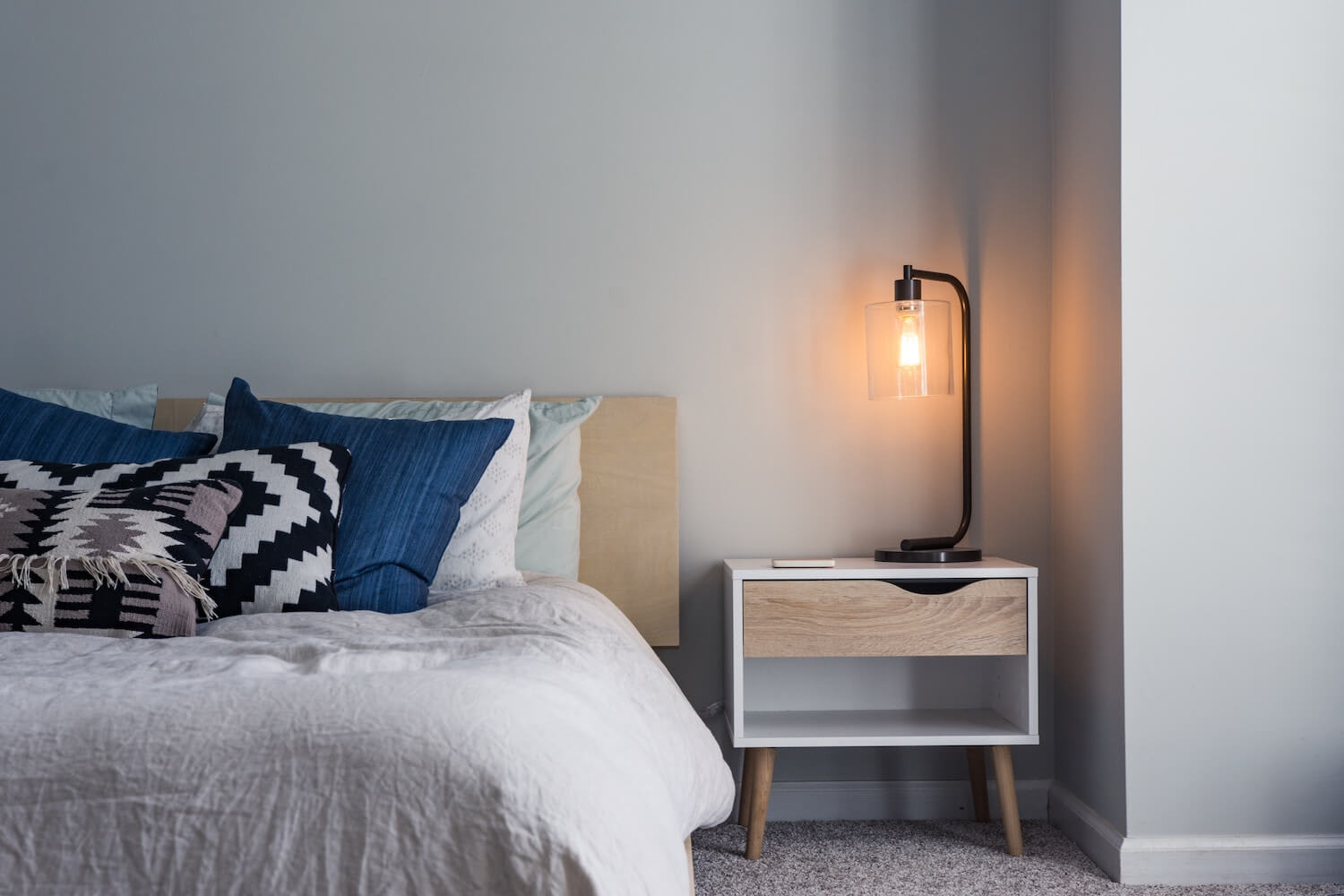 Ever heard of 'don't let the bedbugs bite?' well, sometimes they do and they can be very disastrous. Getting rid of them can also be very costly and at times little or no result can be seen. Here are a few suggestions that will help overcome that bedbug challenge.
1. Pour Hot Water on Your Mattress
Mostly, bedbugs like to stay on the edges of the mattress where they cannot be easily seen. They pop out at night to feed then get back to their habitat. The best idea is to get the mattress out of the house and pour very hot water on the edges and anywhere else you might have spotted them. Be sure to also pour hot water on the bed as well. After that is done, clean the entire house using a disinfectant.
2. Air Your Bedding Frequently
A stuffy area is a good breeding ground for bedbugs. It is always important to air your beddings from time to time. Constant removal of beddings and exchanging them will disrupt any intention of breeding thereby making it unsuitable for the bugs to make that area a habitat. Your sleeping area should always be clean and free of any unnecessary stuff lying around.
3. Get Rid of Your Mattress
In severe cases, you can opt to get rid of your bed bug-ridden mattress and anything else that has been infested by the bedbugs. The best way to do this is to burn the items such as, mattress, pillows and any other kind of item that has the bugs. This is one of the best ways since you are sure that the bugs are gone for good.
4. Vacuum Clean
After you have done all the washing, airing of beddings and hand-cleaning, you can vacuum clean as well just to make sure that you have rid all the bedbugs. Make sure to vacuum everywhere. Do not ignore any place in the house. Bedbugs can reach anywhere. The closet should be thoroughly cleaned since that is the major place where they can hide.
5. Clean Your Car
Bedbugs are transferable through the clothes we wear. In addition to turning the entire house upside down when cleaning, do not forget to strip the car seats and go through them one by one as you pour the hot water on them. This will make sure you don't get bugs back to the house from your car.
6. DIY Spray
You can make your own DIY bed-bug spray using baking soda. Make sure the baking soda is slightly more than the water you need for it to mix or rather you could mix vinegar and any kind of pepper and spray around the house targeting on the infested areas. Bedbugs cannot stand that smell. Be sure to frequently spray as a repeat process will be more effective.
7. Get Rid of Unwanted Stuff
It's a bit hard for us to let go of some things around the house even though we no longer need them. For the sake of a bug-free home, it's advisable that you get rid of unnecessary stuff in the house. Be sure to dispose of them well. If possible, burn them all. This includes the piled up stuff in the garage.
8. Observe Hygiene
All parasites love to live in a very dirty and clumsily kept place. Try and thoroughly clean your entire house as you vacuum it at least three times a week. Also, keep checking on the sides of the cushions and mattress for any sign of bed bugs. This will keep the bugs from habituating in your house. Hygiene is very important because even if all the other steps to getting rid of bedbugs work, you will need to be very clean both personally and around the house to prevent them from coming back. Do not forget to clean your pets as well.
9. Use Hot Steam
There are very many places that bedbugs like to hide and lay their eggs. One of most of them is inside cracks. That place might be very hard to reach even with a vacuum. You can use a steam cleaner if you have one or alternatively use the normal steam. Point the steam inside the crack for it to spread the heat on the bugs and their eggs. Do steam cleaning repeatedly over a couple of weeks just to make sure there is no sight of any bedbug.
10. Put Mattresses and Throw Pillows in Covers
To avoid going through all that work of cleaning the mattress and all the seat pillows, get some of those mattress covers and pillowcases. That way, when you sight or sense any presence of bedbugs, you will only wash the covers. Make sure, however, to wash the covers regularly with hot water as this is another preventive measure on bedbugs.
Get pyrethrum seeds and squeeze them using a garlic squeezer to get the oil from the seeds. Mix the oil with a little water and apply the mixture to the infested areas. Do this frequently for best results. The oil contains some kind of toxicity that gets into the nervous system of the bedbug thereby killing it. This is the best homemade insecticide as it is not harmful to your pets or children.
The Bottom Line
All the above steps are very helpful to get rid of those stubborn bugs that take forever to go away. Other tips mentioned there are also good for avoiding the bedbugs. If none of the above tips work for your situation, it is advisable that you get a professional to help you through the horrifying experience. Bedbugs are one of the most dangerous pests to have around the house so it's better that if you spot some bloodstains on your sheets or clothes, start off with some of these remedies to avoid the long-term effects.